On April 10, a Yangwang U8 real car debuted at BYD's technology conference. Positioned as a fully electric ladder-frame luxury off-road SUV, the Yangwang U8 is expected to be exhibited at the Shanghai Auto Show later this month and start accepting reservations.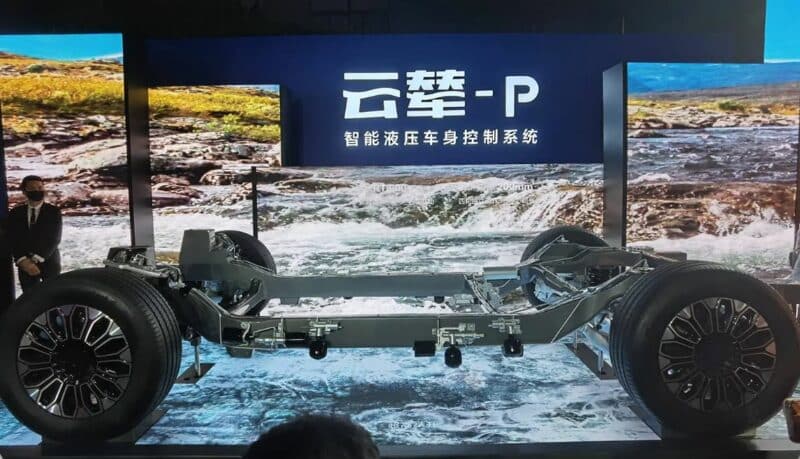 At the conference, BYD announced its new intelligent body control system technology, which is another self-developed technology after its DM Super Hybrid, e-Platform 3.0, Blade battery, CTB, and Yisifang. This new system is divided into three versions: Yunan-A, Yunan-C, and Yunan-P, corresponding to the intelligent air body control system, intelligent damping body control system, and intelligent hydraulic body control system, which will be gradually applied to BYD, Denza, F brand, and Yangwang brand vehicles. Yangwang U8 will be equipped with the Yunan-P system., which is mainly built for off-road products.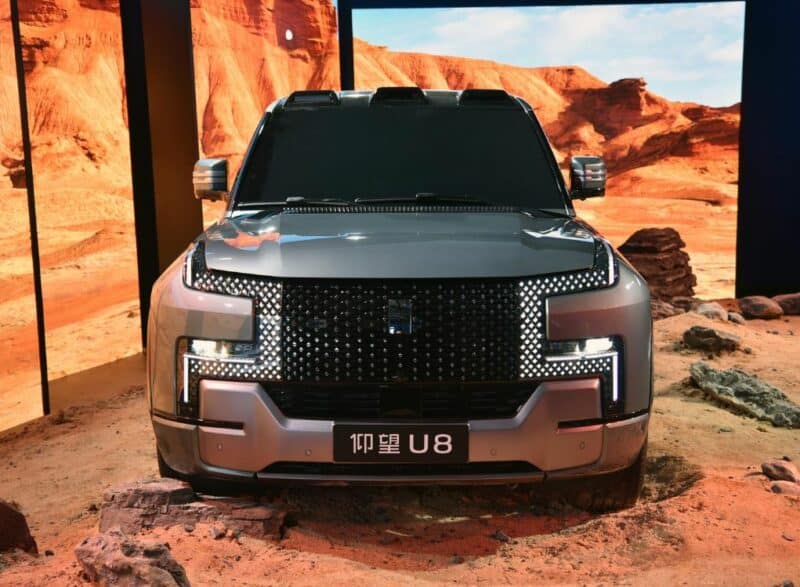 Overall, the SUV has a strong and heavy stance. Designed by Wolfgang Joseph Eiger, BYD's head designer, the U8 was inspired by the universe and adopts the "Gate of Time and Space" design language, which merges futuristic elements with hardcore styling. Specifically, its dot-matrix grille is inspired by the Kuiper belt at the edge of the solar system, according to BYD.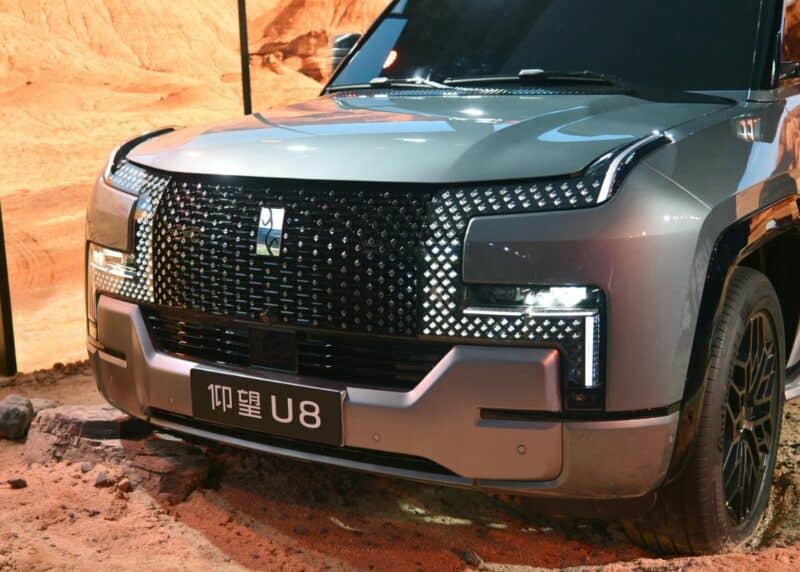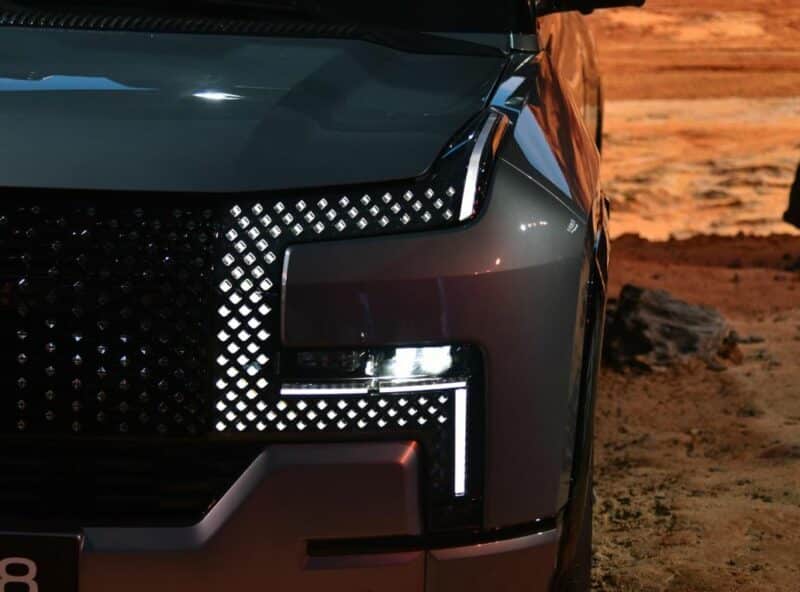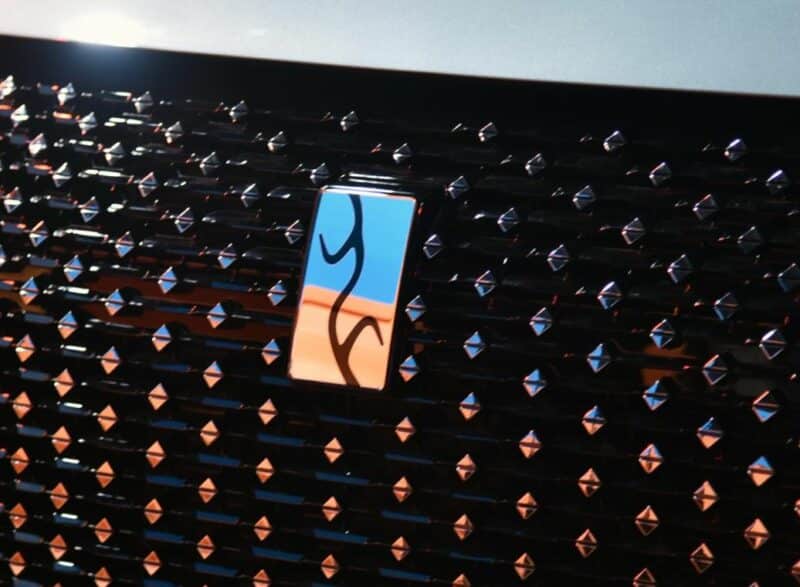 The LOGO design in the middle of the grille is derived from the word "electricity" in oracle-bone inscriptions. It is very vivid with the blue representing the ocean and the orange representing the land.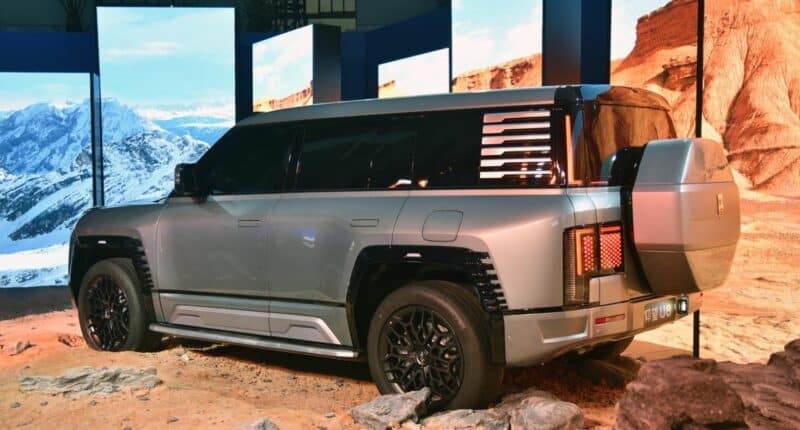 Coming at the side of the body, its body length is 5300mm and its wheelbase is 3050mm. The roof is straight. It is also equipped with hidden door handles, aerodynamic designs on the wheel arches, and D-pillars.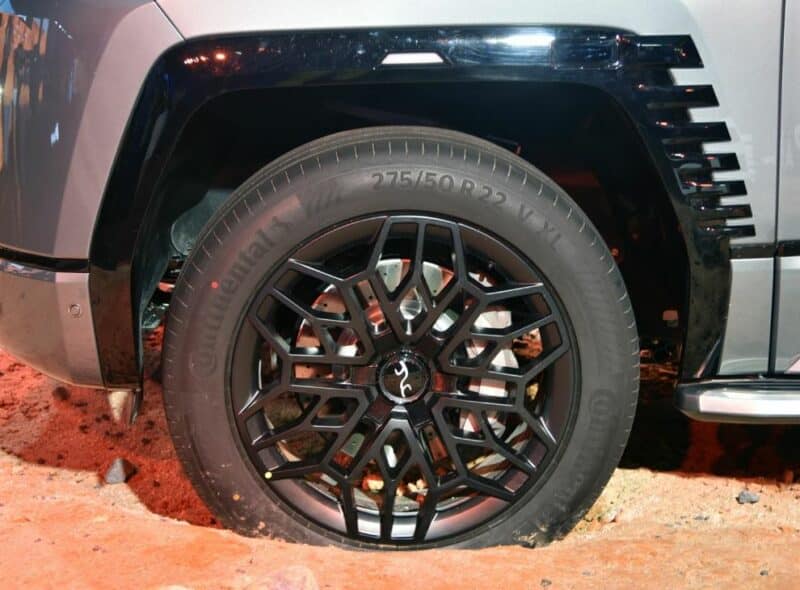 The new car will be offered with 20 and 22-inch wheels.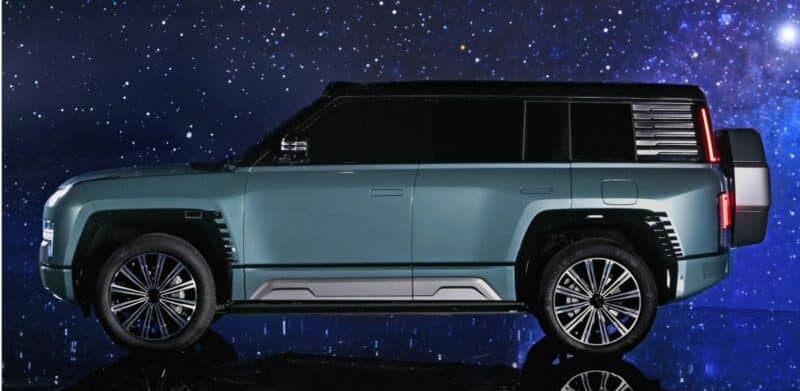 The polygonal wheel arch integrates numerous hardware such as lidar, camera, and lights.
The exterior mirror is integrated with three cameras for driving assistance and panoramic images.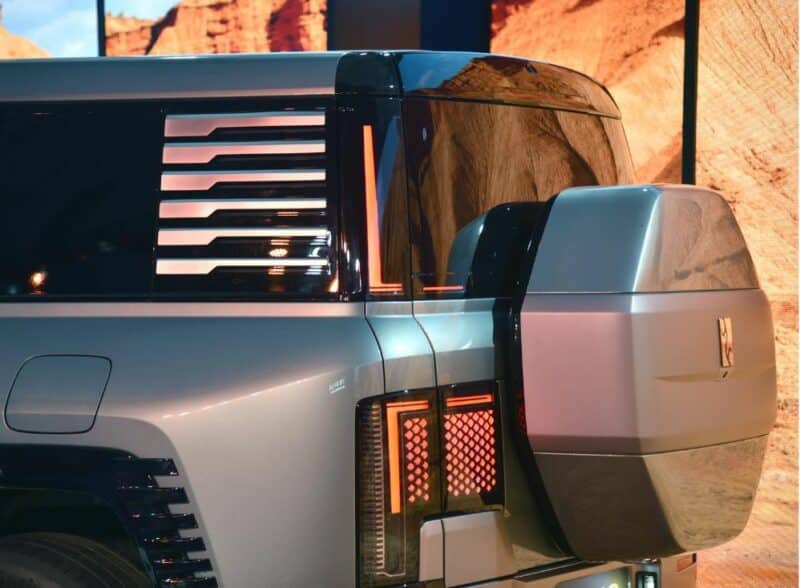 The LED light strips on the D-pillar have various light configurations for charging and unlocking.
Power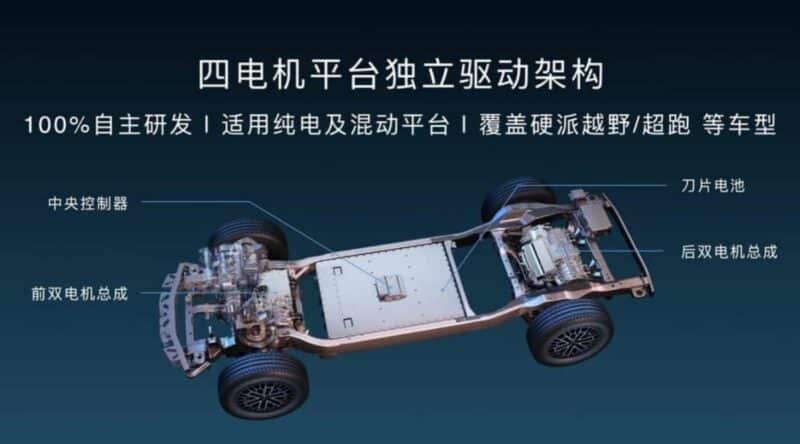 Lastly, the powertrain will be provided by the Yisifang technology platform with four wheels and four motors, and equipped with Blade batteries and a non-load-bearing body. The maximum power of a single motor is 220-240 kW, and the maximum torque is 320-420 Nm. Additionally, Yangwang U8 will support various driving modes, including ice and snow, fixed circle, desert slope, flat tire to continue driving at 120 km/h, U-turn on the spot, and floating on water.