BYD officially launched the new brand called F, revealing its logo. Of course, F-Brand is just a codename. But it looks like its naming can be connected to the F letter. Let's get to the F-Brand's details.
Briefly about F-Brand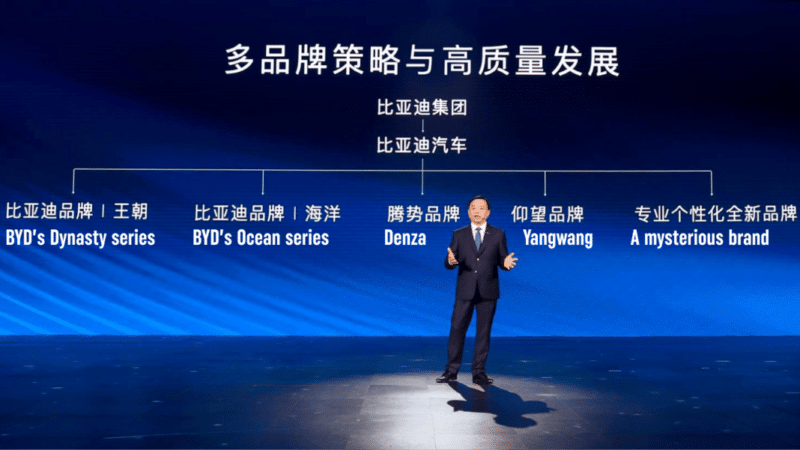 First, let's briefly talk about the F-Brand story. It was first mentioned in November last year as a "professional and personalized" brand that will be positioned between Denza and Yangwang. Moreover, BYD said that it will launch this new brand in 2023.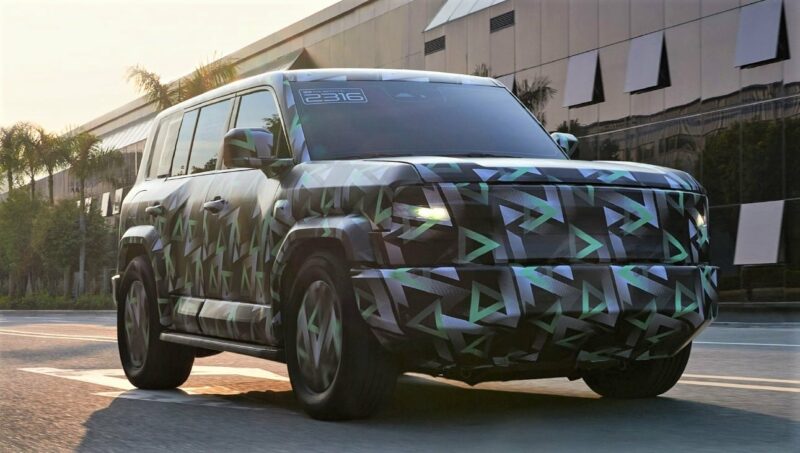 In March this year, the first F-Brand vehicle was spied in China. It is and SUV codenamed SF. In terms of appearance, it stays in line with the luxurious Yangwang U8. The SF's length reaches 5 meters. Its powertrain is EREV with 680 hp and a mixed range of 1200 km (CLTC). As for the price range, it is 400,000 – 600,000 RMB (57,000 – 85,620 USD). It seems that the second BYD's vehicle will be a pickup truck that was spied in China several times. These cars will be equipped with DiSus-P suspension.
F-Brand launch and new info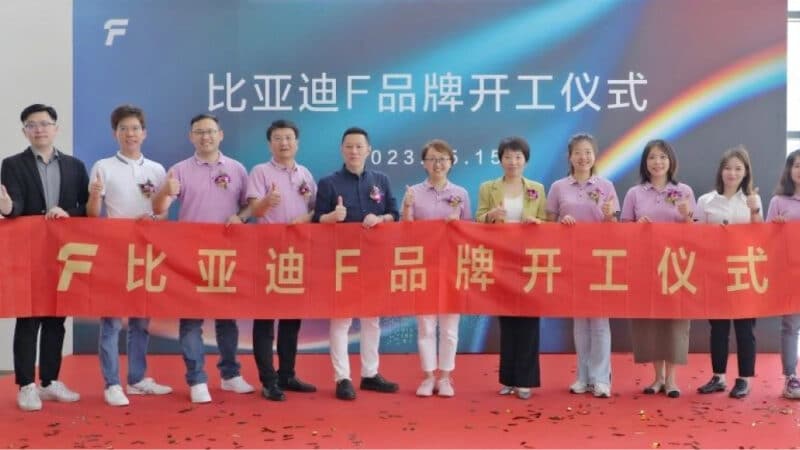 Recently, an automotive insider with a nickname 德卤爱开车 shared a photo from the F-Brand launch ceremony. It looks rather modest, with F-Brand team members holding a red strip with the inscription "比亚迪F品牌开工仪式". We can translate it as "BYD F-Brand's launch ceremony". It is surprisingly uninformative. Moreover, BYD didn't invite any media to the event. So it looks just like an inner ceremony. And the launch for potential customers and media will happen later.

We can also point out that the possible logo of the F-Brand was shown during the launch ceremony. We can see that it looks like an 'F' letter, where the top horizontal line is slightly bigger than the lower part. It looks pretty straightforward. Anyway, this is what BYD has come up with. The F-Brand's logo hints that its name will start with the F-letter. In China, some car enthusiasts assumed that the F-Brand's Chinese name can start with the '福' hieroglyph that translates as 'happiness'.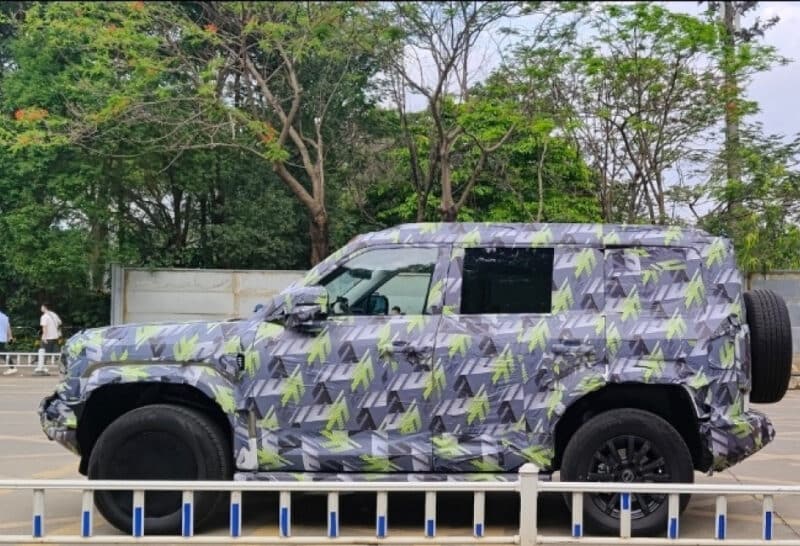 It was reported that F-Brand's vehicles will be manufactured in BYD's factory in Zhengzhou, Henan. We will remind you that this factory began operating in April this year. Currently, BYD assembles Song Plus SUVs there. However, the F-Brand launch was said to be held in Huizhou, Guandong province. And finally, we have found some new spy shots of the SF SUV. It seems that BYD continues road tests for this vehicle. And now, they are not carefully chosen pictures made by BYD guys, but regular spy shots.
Editor's comment
BYD is step-by-step closer to occupying all the market segments in China. The launch of the F-Brand hints that its cars will soon enter the Chinese market. Here, it will rival German legacy brands. All in all, the F-Brand doesn't have enough brand power, but it can attract potential customers with reasonable pricing and powerful powertrain. Anyway, we will keep an eye on the F-Brand, so stay tuned!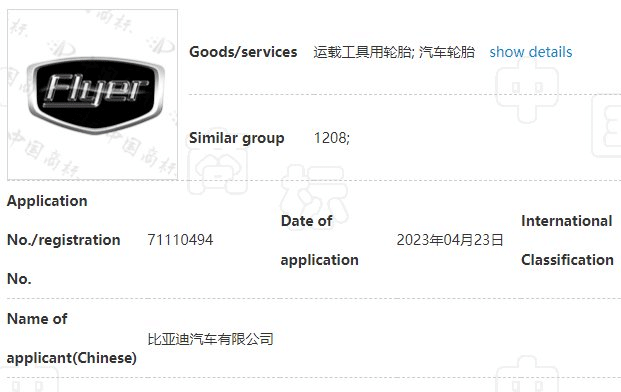 Update (22.05). In China, some enthusiasts have found out that BYD reserved the Flyer trademark. We will remind you that Flyer was the first BYD car that hit the Chinese market. It looks like the mysterious F-Brand can become the 'good old' Flyer in the end. This way, BYD will return to its roots.