The Yangwang U8 from BYD launched in China with a starting price of 1,096,000 RMB (160,000 USD). It is a massive SUV with over 1,000 hp and five screens inside. Its starting price appeared to be higher than we expected. And it will be available in two exterior versions. Let's get to know the Yangwang U8 better.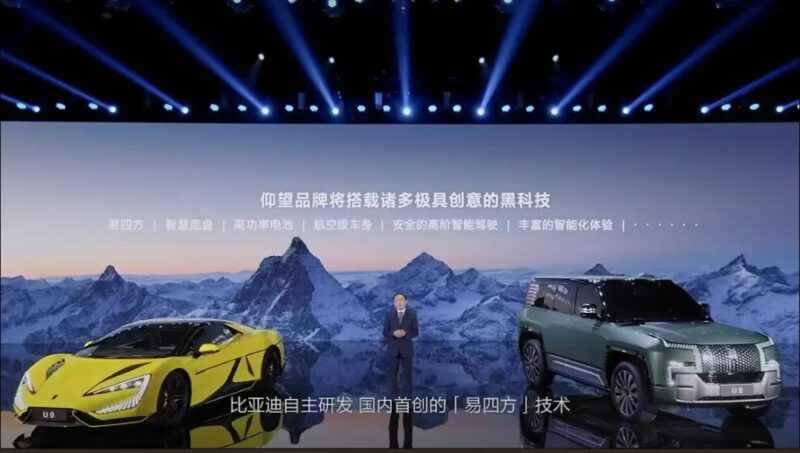 Before we will crack on with the U8, let's briefly talk about Yangwang. It is a high-end NEV (New Energy Vehicle) brand under BYD. Its name literally translates as "Look up". The first two vehicles under Yangwang are the luxurious U8 SUV and the U9 super car. Previously, it was reported that the price range of Yangwang vehicles will start from 800,000 RMB (116,400 USD). But its first vehicle, the U8, appeared to be significantly more expensive.
Briefly about Yangwang U8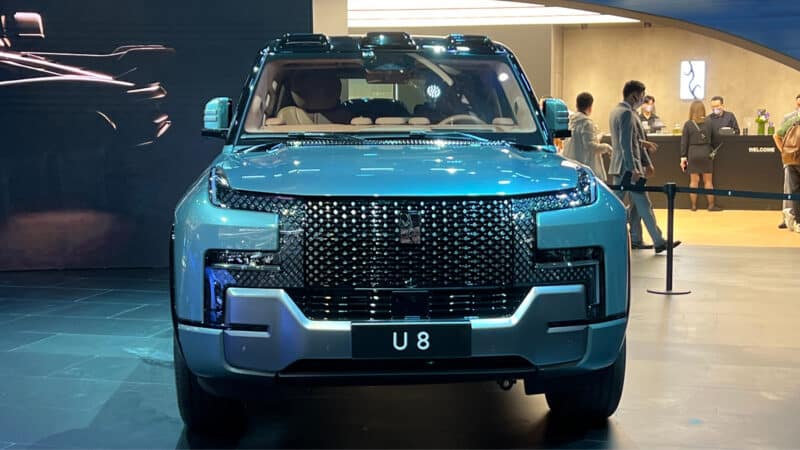 We will remind you that the Yangwang U8 stands on the new E4 platform (also known as Yisifang). It supports both BEVs and PHEVs. It is a huge car with dimensions of 5319/2050/1930 mm and a wheelbase of 3050 mm. As for the powertrain, it has four electric motors. Each of them has a power output of 225 hp and 320 Nm of torque. It means that the U8 will have a total power of 1100 horses and a torque of 1280 Nm. As a result, it will be able to speed up from 0 to 100 km/h in 3 seconds.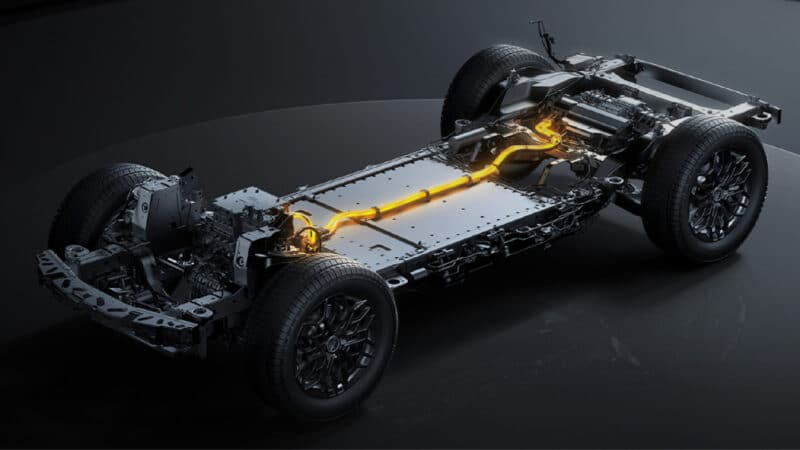 Of course, The Yangwang U8 has a range of exciting features. Because of four independent motors, it can perform 360-degree tank turns and crab walking. Moreover, this vehicle can even swim. The U8 also has a high-end suspension system called DiSus. The range of the Yangwang U8 reaches 1000 km (CLTC). And it is capable of fast charging 30-80% in 18 minutes.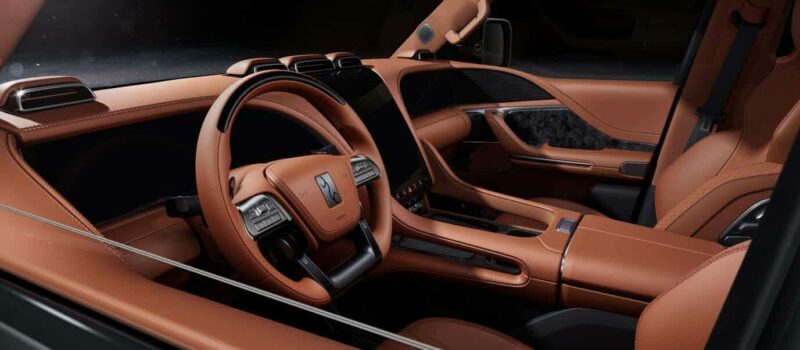 The interior of the Yangwang U8 looks luxurious, with tons of leather. Its center console has a total of three screens. The first is the instrument panel with a diameter of 23.6 inches. And the same screen is available for the front passenger. As for the main monitor, it has a portrait layout, and its diameter is 12.8 inches. However, there are two more 12.8-inch screens for the second row of the Yangwang U8. This SUV will be available with seven or five seats.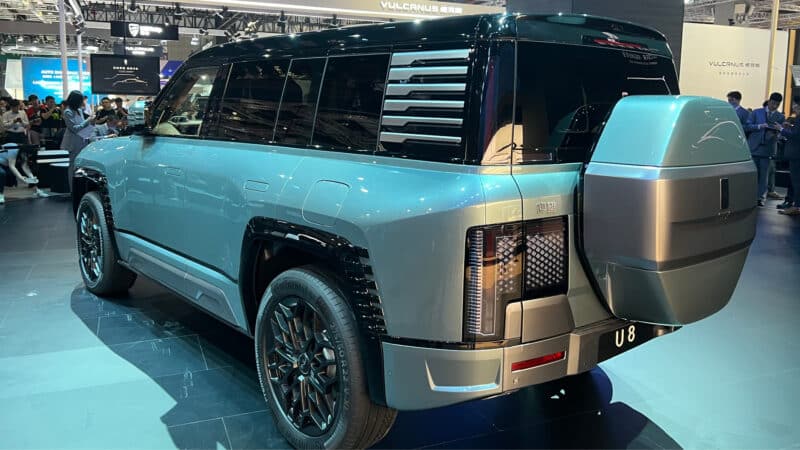 Yangwang U8 pre-sales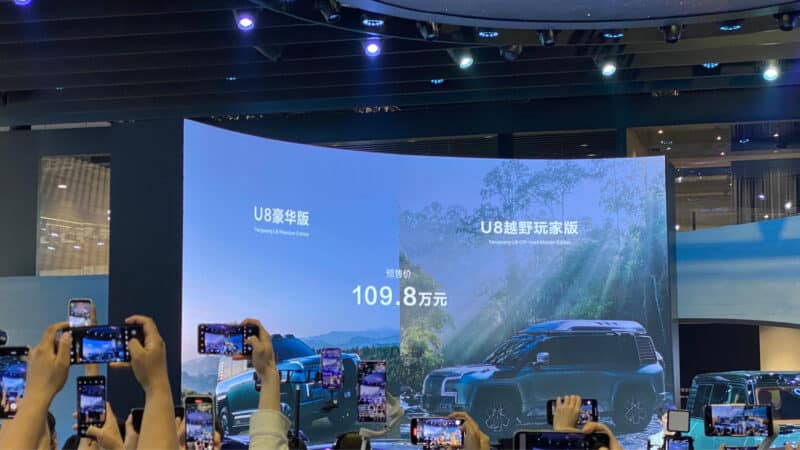 As we have mentioned, the Yangwang U8's pre-sales started in China, revealing its price. It has appeared that the U8 will have two versions with slightly different exterior and features. The first one is called "Premium Edition" and it looks like a luxurious daily driver for big cities. It is equipped with 38 sensors, including 3 LiDARs and 16 cameras. As for the second version, it is called "Off-road Master Edition". And, as it goes from its name, it is an off-road version with a huge roof box and a snorkel.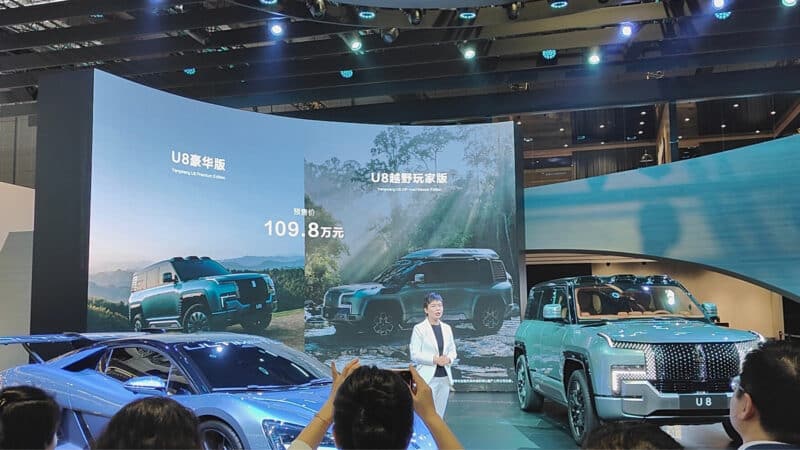 Anyway, these two versions' price tags are the same. The BYD Yangwang U8 starts from 1,098,000 RMB (160,000 USD). So it has become the most expensive Chinese SUV you can buy. The first customers will enjoy free road assistance for 8 years, a free charging pile, 6 years or 150,000 km of warranty and a lifetime powertrain warranty.
Editor's comment
So, the Yangwang U8 appeared to be more expensive than we expected. But it also has a lot of high-end tech on board. It has a power output of 1100 horses and 1000 km of CLTC range on a single charge. These are impressive numbers. It is also an all-purpose vehicle that is capable of off-roading, swimming, and it drives faster than some super cars. Worth mentioning that even with this price, it is 400,000 RMB (58,200 USD) cheaper than the G-Class in China. So, it is a real bargain in the high-end SUV segment. However, it still has some strong Chinese competitors, such as the Mengshi M-Hero 917 from Dongfeng or the upcoming Jetour T-3 from Chery. But it seems that the Yangwang U8 can become a huge market success.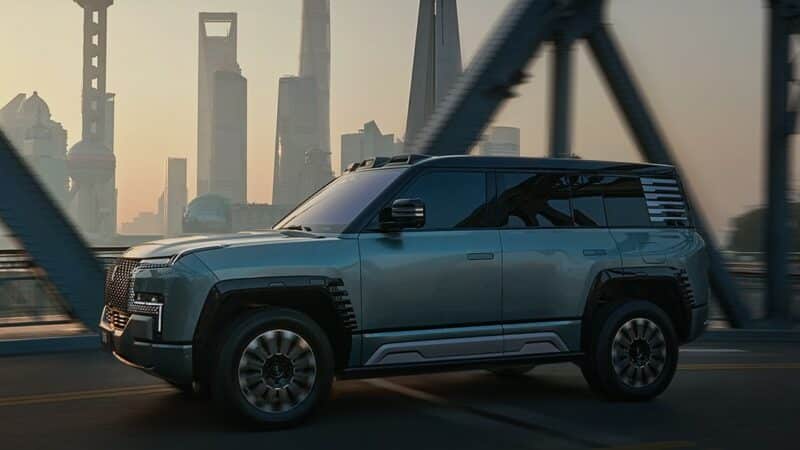 Source: BYD, Yangwang, Yangwang Weibo