Recently, new spy shots of the upcoming BYD electric pickup appeared online. The EV is still covered in heavy camo, but we can see a few details. First of all, the massive BYD logo in the front. It is the most distinct logo ever decorating a BYD car.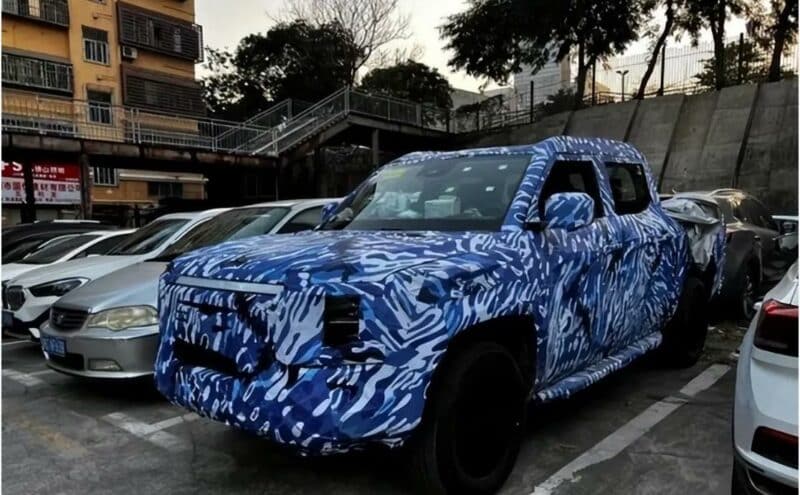 In November last year, BYD announced it would launch two new brands in 2023. The first is Yangwang, launched in January with a hardcore SUV U8 and U9 supercar. The second is a "professional and personalized" brand with codename F. It will be positioned between Denza and Yangwang.
The first car under the F-brand will be an SUV codenamed SF, which will be set slightly under Yangwang U8. The second car under the F-brand was supposed to be this electric pickup truck which spy shots CarNewsChina obtained earlier. However, the revelation of the massive BYD logo on the front grille implies it might belong to a series rather than an independent brand.
BYD currently has two series – Dynasty series and the Ocean series. The Oceans series also has kind of a sub-series called Warship.
F pickup – what do we know so far?
The pickup EV will offer two drivetrain options – pure EV and PHEV. No more details regarding the drivetrain were revealed, but we can assume it will be built on one of the existing BYD's plugin hybrid solutions – DM-i, DM-p, or more premium e4 used in Yangwang. DM-i and DM-p are BYD's plugin hybrid technology for front-wheel and 4WD vehicles, respectively.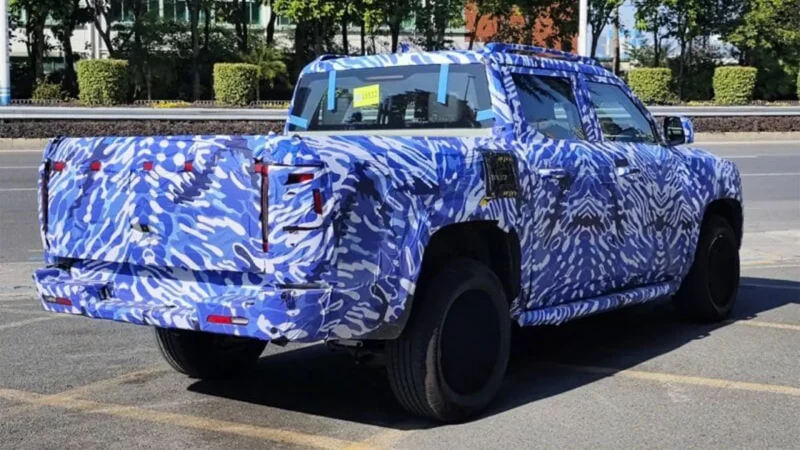 The BYD's YangWang U8 SUV was expected to launch as a pure EV, but only a plugin hybrid EREV was shown in the end.
The new electric pickup truck is expected to be equipped with BYD's DiSus-P suspension system, electronic rearview mirrors, and AR-HUD from Huawei, according to Sina. The electronic mirrors are not legal in China, but that will change on July 1 as the regulator will approve car sales with such a feature. There are also two sockets on the right side of the bed.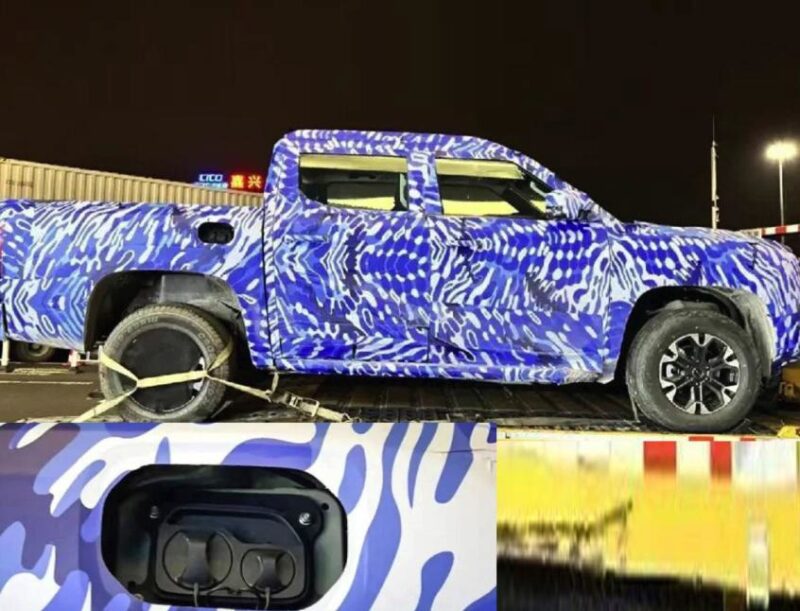 Editor's comment
Pickups are getting increasingly popular in China, and many EV makers have jumped in. People are simply getting hobbies and want to travel more, which wasn't always the case. Also, pickup trucks are now legally considered passenger vehicles, which wasn't always the case either, as many local governments considered them commercial vehicles and banned from entering cities.
The car will compete with Geely Radar RD6 and Dongfeng Rich 6 regarding EVs; ICE competitors will be, for example, Great Wall Shanhai Canon 6×6.
The BYD's pickup EV will be officially unveiled by the end of the year for 400,000 – 600,000 yuan (58,000 – 87,000 USD).