Nio unveiled its France core team led by Nicolas Vincelot as General Manager, who moved to France after 2.5 years in Nio's Shanghai HQ. The company also opened a new office near the National Assembly in the heart of Paris.
Vincelot will be accompanied by two ex-Tesla managers. Pierre Auguste, who will serve in France as Country Director, and Eric Bahn, Head of Service, will be responsible for all aspects of service, tech support, and spare parts.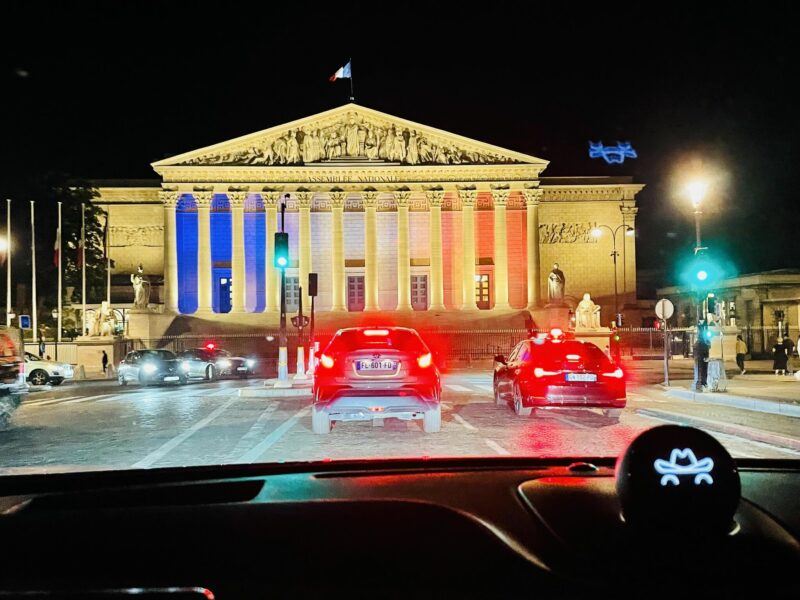 The core team had been working under the radar in the past months and was revealed only recently after Vincelot posted the news on his LinkedIn. "I am now looking forward to this exciting new adventure, and I am eager to make our European expansion a continued success," Vincelot said.
The news comes precisely a year after Nio entered four EU markets – Germany, Netherlands, Denmark, and Sweden. Two years before, in 2021, Nio entered its first overseas market – Norway.
Nio's initial goal was to have 120 battery swap stations (PSS) in Europe by the end of 2023. The goal was later lowered to 80 swap stations. As of today, Nio has built 26 swap stations around Europe. The reason is slower than expected EU building permit approval and the lower utilization rate of current PSSs. In Europe, only customers who subscribe to Nio BaaS (battery as a service) and pay a monthly fee can use the swap station. The customers who bought the car with a battery are not eligible to use swap stations.
According to data monitored by Eu-evs, Nio delivered 1548 cars in Europe in 2023 (January – September). The best-seller was the large sedan ET7, which found almost 600 users, followed by the ET5 compact sedan and ET5T station wagon, which had combined deliveries of nearly 500 units.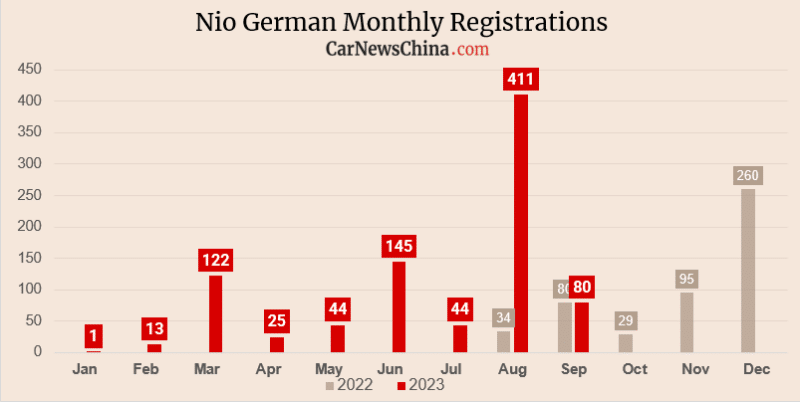 Of Nio's 5 European markets, Germany is the largest as of 2023. They registered 885 cars there and 1383 in the last twelve months since the market launch in October 2022. On the other hand, in the Netherlands, Nio delivered 14 cars in September. Nio also has seven swap stations in the Netherlands.
In China, Nio delivered 15,641 EVs in September, a year-on-year increase of 43.8%. However, compared to the previous month, it declined 19.1%. This week, Nio also delivered its 400,000th car. Nio operates 1933 PSS in China as of today, and next week, it will hit 3 million swapped batteries.
We will keep an eye on their Franche expansion.