The Vios is a medium-sized sedan from FAW-Toyota that doesn't sell very well. Just like in the rest of the world people get tired of Toyota's boring design. The new Vios might change that a bit, it got an all new front with an almost over-designed grille. And… there will be a sporty version!, oh yes, a sporty Vios.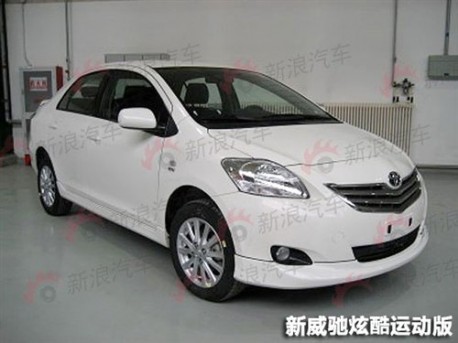 Here she is, more bodywork up front and a little spoiler at the back. Nice. But!, no special engine, it's only for the eye, which means it is noting, just slower. Engines are the same 1.3 (63kw) and 1.6 (87kw) as in the current Vios.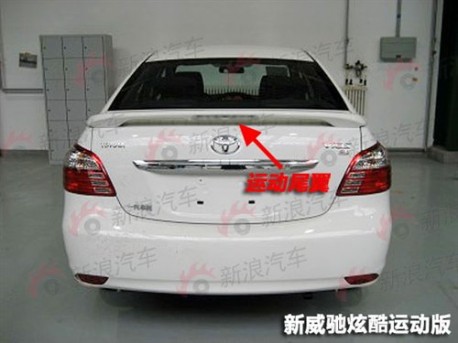 The spoiler incorporates the 3th brake light. That is because the 3th brake light is normally behind rear window, at the bottom of it. But no men would see it anymore because the spoiler is in the way, so hence the brake light in the spoiler.
Replacing a brake light is costly, it would have been much easier if the 3th brake light was at the top of the rear window. That fact that it isn't shows the Vios wasn't designed to get a spoiler on the back. Who would indeed, think of putting a spoiler on the back of a Vios?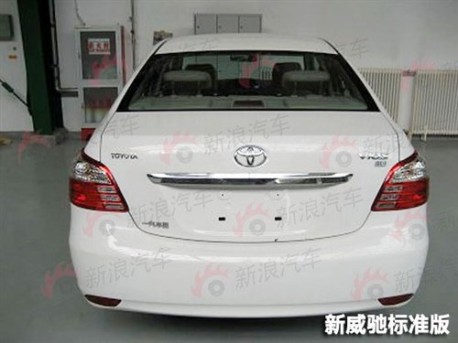 See?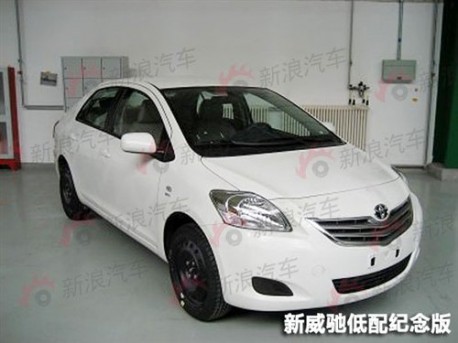 The third Vios is a very basic one, almost sad to see. It doesn't even get hubcabs and the fog lights are gone.
Price: from 87.000 rmb to 127.000 rmb. On the market late this year or early 2011.