Nothing wakes you up better than some Bling in the morning in Beijing. Here we have a very beautiful Lamborghini Murcielago wrapped in shiny lime-green. No amateurs here, it is a job very well done, and is loox fantastic on this maniac Murcielago.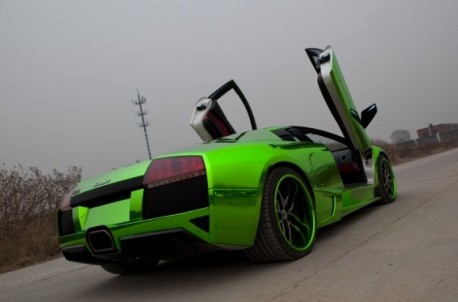 Wheels are from Forgiato, the wrap was wrapped by a company from Beijing called '100 Tuning'. Lamborghini is doing very good business in China, the company expects China to be its number 1 market wordwide this year, they sold just over 300 cars in 2011.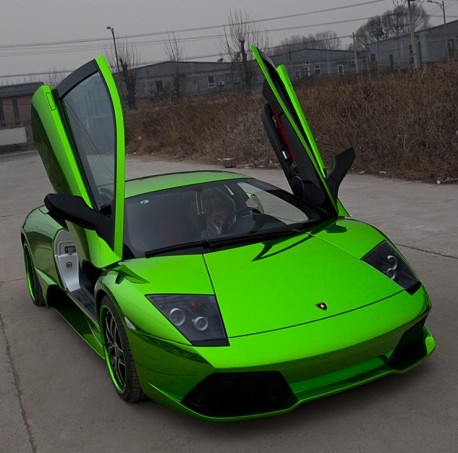 Yez, China loves (slightly NSFW in some countries!) Lambo, here are some other wild creations: a pink Gallardo, a chrome Murcielago, a lime-green Gallardo,  a matte-purple Gallardo, a golden Gallardo, and of course the most famous of 'm all:  the matte black Avantador!
Pics lime-green car via: GTUU.com.