In May I posted a story about a man in Kunming who made himself a 14.000 dollar copy of a Lamborghini Aventador. The car was finally finished earlier this week and the happy owner took it for a ride. It didn't last long, the police stopped him and confiscated the Lamborghini. The car was licensed as a Nissan Cefiro and according to the cops it didn't look like a Cefiro anymore.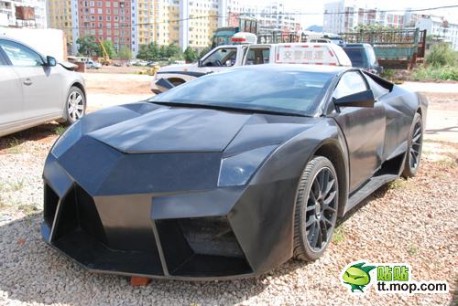 The incredible creation at a police station. Most brilliant thing: the engine is still up front. The unlucky owner also gets a 500 yuan fine for not having his license plates attached. He will get the car back after paying another fine for the fact that it doesn't look like a Bluebird.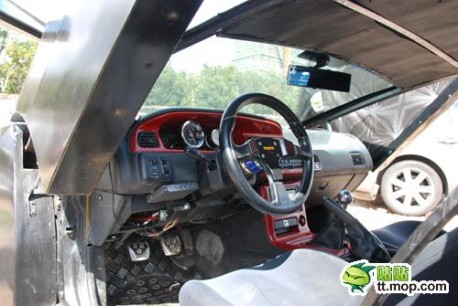 Interior still needs some work. When the owner gets his dreammachine back he might try to drive it again, but when the police catches him a second time they will unlikely give the car back. So, on to the track then!
Police can't help being impressed. Scissor-doors perfectly done.
Via: Mop.com.