A very neat Mercedes-Benz SLK in a rather special color, matte-pink paint is rare, pink usually comes in all sorta shiny sorts. But no matter that, this paint job does the SLK very good, helped a bit by large tires and sporty alloys, which are fortunately very shiny.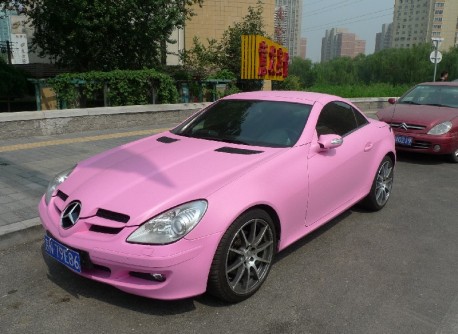 Pink is very fashionable in China  these days, the girly color seems to get stronger, stronger than matte-black and even stronger than Bling! Where are the real men to stop this pink invasion? Attack!, you lazy punks. The SLK is a typical girls car in China, no man would dare. This leads to some interesting creations, like these SLKais in pink-glitter-gold, in matte-black-pink, in silver-glitter and in mobile phone.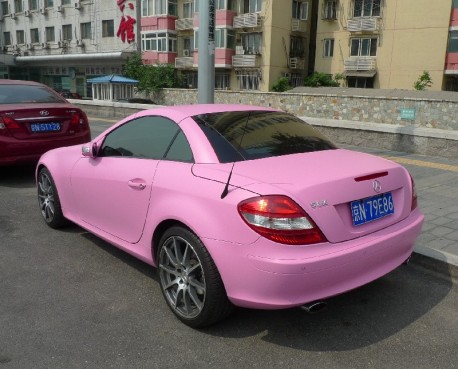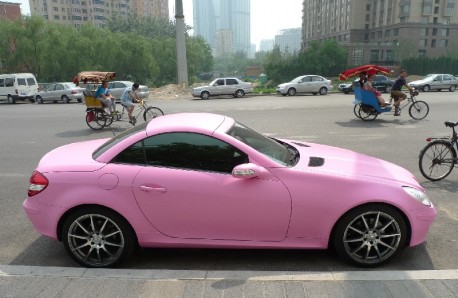 Bicycle taxi's suffering in the heat. On the right my very own Giant Braver, the best bicycle in the world. Further in the back ground the twin towers from the Dongzhimen  transport-hub (bus, subway, one train).