Here we have a very Bling last-gen Mercedes-Benz SLK, seen this afternoon here in Beijing. The SLK is painted in glitter-gold with a pink roof, pink stripes on the bonnet and pink mirrors, a great combination indeed. Click on pic for big but make sure to protect the eyes…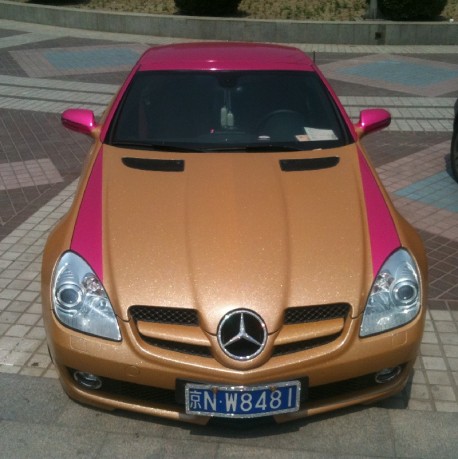 The particular car was an SLK200. The interior was all pinked-up as well but it was sadly impossible to pic because the windows were kinda blacked-out. The SLK is a rather popular car among young women with a rich boyfriend. Earlier on we saw examples in matte-black-pink, in silver-glitter and in mobile phone. This gold-pink car was impressive to see, it might be ugly in a way but the job was very well done. No messy areas at all and the paint as flat as a runway. Now, check the Benz logo and license plate: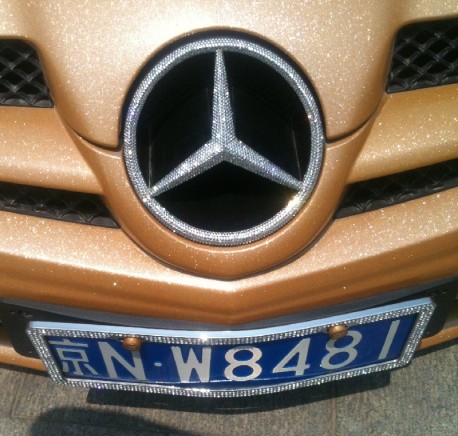 That is, just brilliant. Must have taken a lot of time to make, and a lot of money. The result however is sure worth it.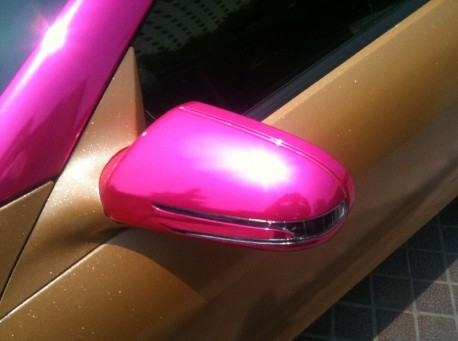 Pink very bright, no wrap, it's all paint. Very neat work around the A-pillar.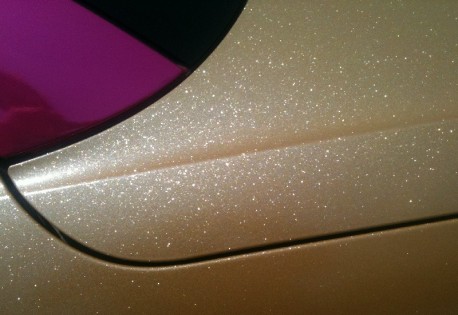 A closer look at the gold for the glitter. Great effect in bright sunshine, as there was when I took the pics. Wonder how the girl loox like…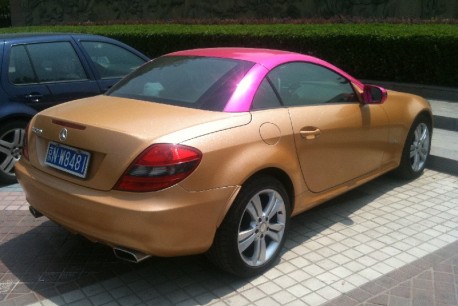 Great car, approved!