My catch of the day I went to the Auto Tuning Car Show in Beijing. On the parking lot of the exhibition center I found this 100% perfect Audi 100, made in China by the FAW-Volkswagen joint venture. The C3 Audi 100 was made from 1988 until 1999, this fantastic black example is a very early car.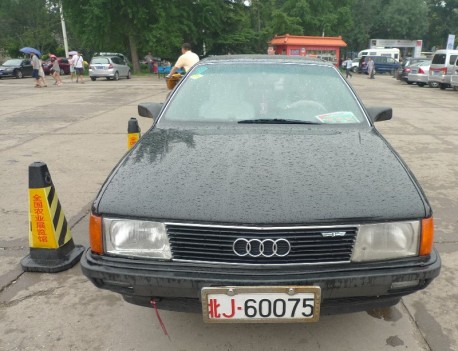 License plates are military and that is a rare thing today. Back in the nineties some 90% of all China-made Audi 100's went straight to the government, but nowadays 99% is long gone and replaced by the newer Audi A6 and Audi A6L. Somebody must love this old 100 enough to keep it on active duty, well, thank you soldier!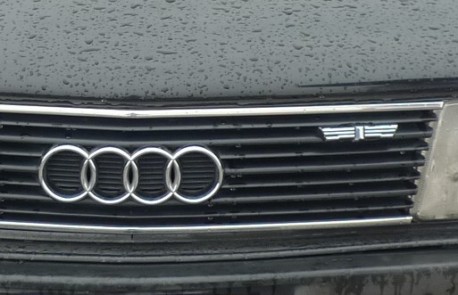 The early FAW Audi's had the 'winged 1' logo on the grille. The '1' stands for First Auto Works, FAW. Later cars didn't have the logo, like this fine example. The logo came back again on early Audi 200's and on early first-generation Audi A6's, after that it completely disappeared.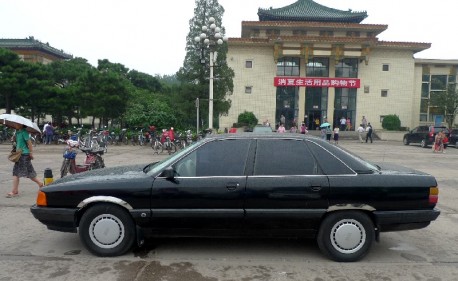 Shiny chrome bars above the wheel arches were a popular period factory option. The China-made Audi 100 was available with a 2.0 four-cylinder or a 2.2 five-cylinder. FAW almost never bothered to put engine-badges on the back and this car didn't have any either, so I can't say for sure which engine is under the hood.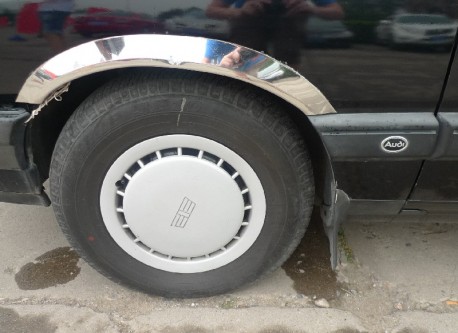 Another sign of an early car. FAW-logo on the wheel cover, later on this changed to an Audi logo.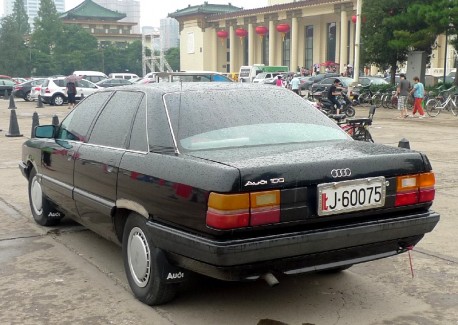 A great machine, kept in perfect shape, may this good Audi make a many miles more…