Seen in a residential neighborhood in Beijing, this is the Audi 100 (Audi 5000 in the US). The C3 Audi 100 was made in China from 1988 until 1999 by the FAW-Volkswagen joint venture in Changchun, Jilin Province. In the early years production was low and almost all 100's went straight to the government, only in the late 90's private buyers started to buy the big Audi as well. In 1999 it was replaced by the first-gen Audi A6.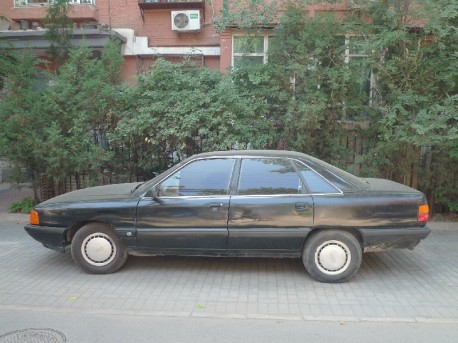 99% of the China-made Audi 100's came in this grayish-black color. Other colors were available but didn't find many buyers, all government cars came in black, a tradition that continues until today. The Audi 100 also served as a platform for many (babes!)Hongqi-branded cars. Hongqi, or Red Flag, is a brand from First Auto Works (FAW). During the negations with Volkswagen in the late 1980's FAW secured the rights to use the Audi 100-platform for Hongqi.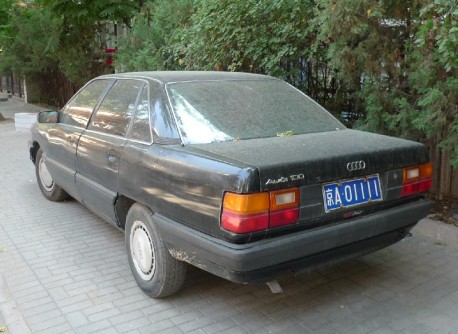 The China-made Audi 100 was available with a 2.0 four-cylinder or a 2.2 five-cylinder. The quattro versions were never made in China, all cars were FWD. This particular example, with a very rare license plate, seemed in a fine condition and was clearly still in use. It was a bit dusty but dust is a part of life in Beijing. When you wash your car, park it outside, it will look like this in two days no matter what.