Feel the heat. Here we have two very hot Chinese chicks in army suits doing a Foton pickup truck on a local auto show somewhere in the wastelands. Foton is part of Beijing Automotive Industry Corporation (BAIC) and makes trucks, vans and cheap SUV's. Some are kinda cool and the company did a few other interesting stunts before. Much to like…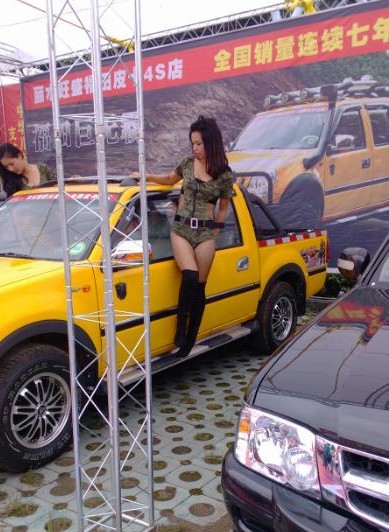 Boots are great for fishing.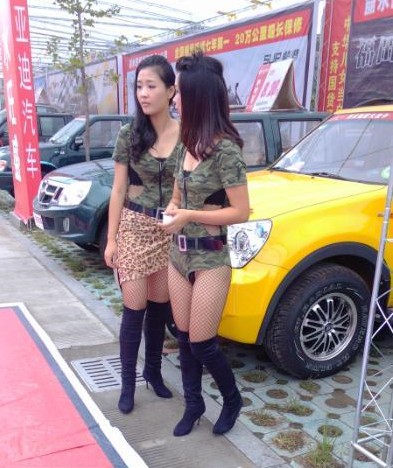 They like it yellow.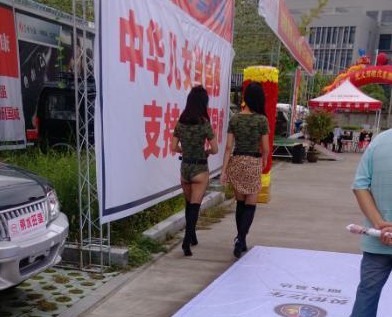 After a hard day's work; back home to the village…