The Foton SUP has been on the market for a while but since they brought a really cool rally-spec machine to the show and the car is little known outside China I give it a story. Foton is a brand of BAIC, Beijing Automotive Industry Corporation, that is also mama of BAW. Foton makes big trucks, commercial vehicles and pick ups. The SUP-range is their first modest step into passenger-car territory, basically a commercial pick up with some added luxuries.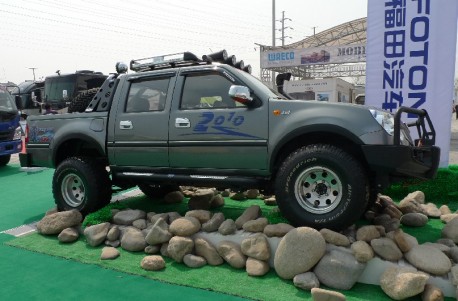 Engine: 2.7 litre 6-cylinder turbodiesel, [email protected] and [email protected]. Size: 5288x1750x1780, wheelbase is 3025, weight 1680kg. Top speed: 125km/h. Price starts from 120.000 rmb for a basic spec, this machine will cost more but nobody at the boot could tell me how much. Since bull bars and lights are dirt-cheap in China I guess the total package around 140.000.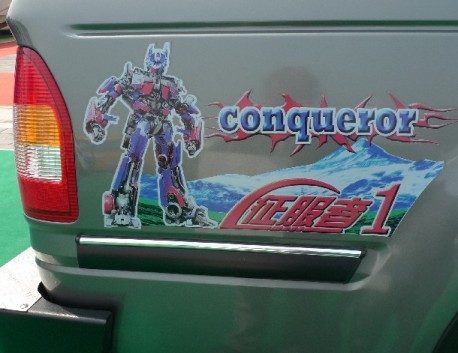 Yeah.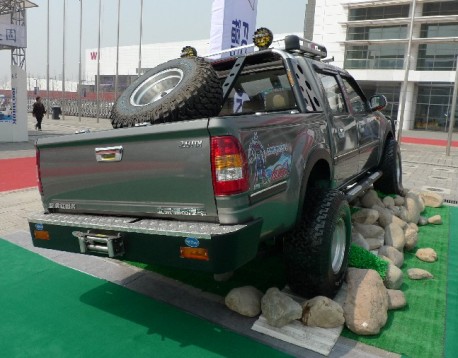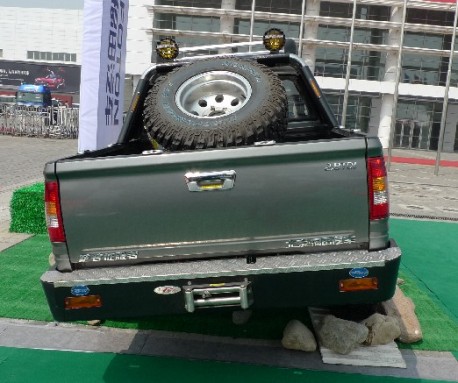 The factory name I didn't dare to retype, brand's new slogan top-right.