A fantastic first generation GC8C Subaru Impreza WRX in red, seen on a second hand car market in Beijing. The first gen Impreza was made from 1992 until 2000, the GC8C WRX was produced only in the 1994 and 1995 model years. Power was officially rated at 280hp but in fact very close to 300.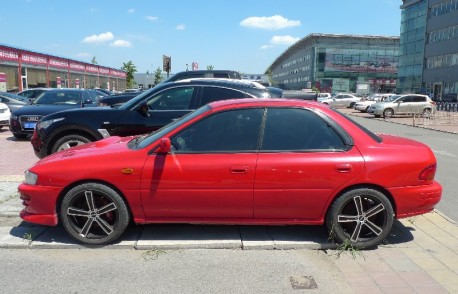 This incredible red machine was sadly not for sale, it was owned by the owner of a shop that also had a maniac Nismo 350Z and a pink Porsche on display. The Impreza looked very clean, rear wing deleted so the lined come out best, and huge 21inch tires with 5-spoke alloys that are not exactly my taste but do look fast.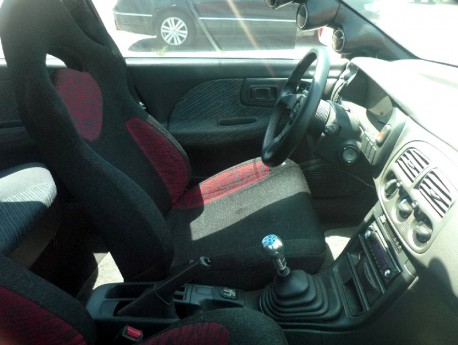 Interior in top condition, maintained very well, gear knob aftermarket and on the shiny side… The first gen Subaru Impreza was never exported to China but the wonderful gray market supplied some for those with the means and will. The first-gen Impreza so is a very rare car, and Impreza's in general still are in China. Subaru started exporting officially from the second generation but the Impreza didn't yet reach the cult-status it has in the rest of the world. We only met one before; an orange sec-gen WRX STi.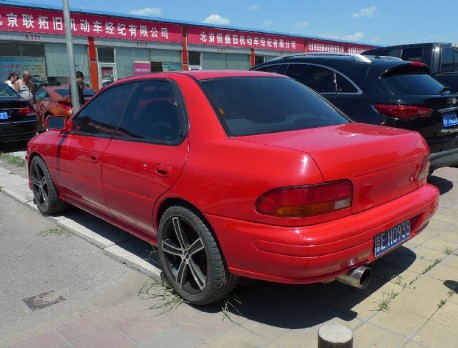 Note giant exhaust pipe, must make great noise…