A very orange Subaru Impreza WRX STi seen in the great city of Dalian in Liaoning Province. The good Impreza is further sexed up by some extra body work, low profile tires, black Momo alloys, and a black roof. A surprisingly modest car this is, a clean body and the rear wing has actually been… removed! Come for that in China, definitely a first time.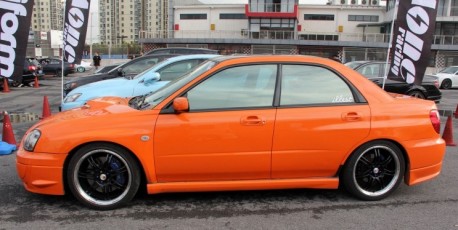 The second generation Impreza was made from 2000 until 2007, this orange car is a 'first facelift' model which was produced from 2002 until 2005. The WRX STi was powered by a 2.5 liter boxer engine that pooped out max 280hp in factory specification. This Dalian-car has no doubt quite a few horses more! The sec-gen Impreza WRX was officially imported into China but sales were slow, the WRX is an extremely rare car.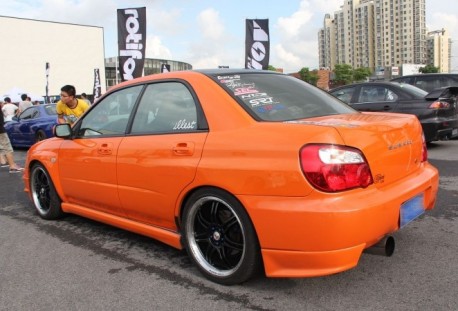 Big exhaust pipe, a few pieces of extra body work, very modest again. Coincidentally I met miself a very red first-gen WRX in Beijing a few weeks ago, more on that one soon later!