Here we have a fine couple, seen on a second hand car market in Beijing. On the left a pink-ish 996 Porsche 911 Carrera 4S, and on the left a very Nismo Nissan 350Z. German boringness versus Japanese kitch, where the Porsche is made slightly more exciting by pink and the Nissan even more kitchy by Nismo. The mind says the 911, but the heart screams for the crazy 350Z…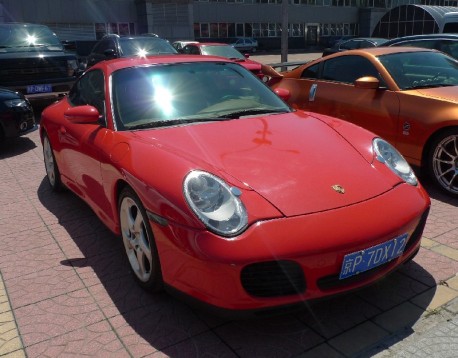 Starting then, with the Porsche. Note how the ugly head lights are done with! The 996 was made from 1998 until 2004. The Carrera 4S was powered by a 3.6 flat-six with 325hp, good for a 280km/h top speed. The strange pink-orange color was painted not wrapped and it does the 911 very good.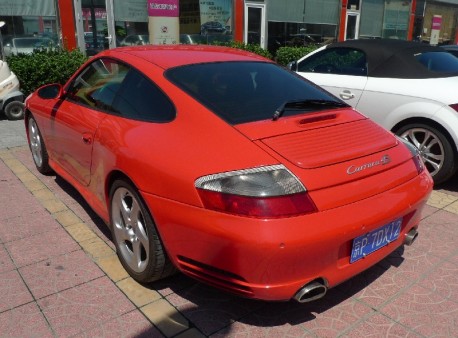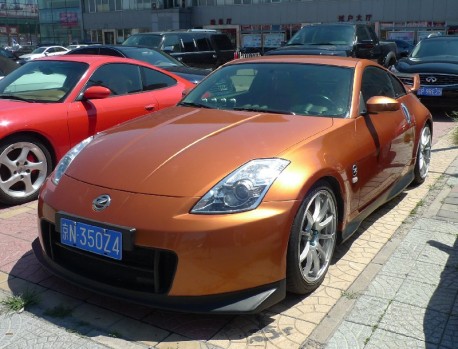 Porsche is fun but this is a car! Check the brilliant license plate. Nismo package included a lotta extra wings and spoilers, huge tires and racy alloys. Wadda thing… The Nissan 350Z, ka Fairlady Z, was made from 2003 until 2008. The official Nismo 350Z was made from 2007 until 2008 and was only sold in Japan and the USA. The 350Z was never officially exported to China so this example likely arrived gray via a US dealer. Horse power was unchanged, 306hp from the big 3.5 V6.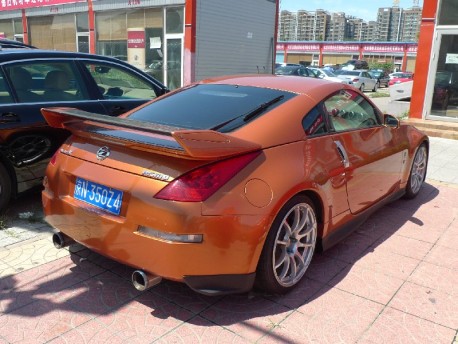 Yup, for me the Nissan it will be.