A beautiful black Brilliance Coupe, seen parked on da streets in Shanghai. The Brilliance Coupe (aka BS3, BC3, Kouper, M3) was only the second sportmachine developed in China after the brilliant Geely Meirenbao. Design was done by the great Italian master Pininfarina and Porsche engineering tweaked the chassis. Sadly the Coupe never became a great success because Chinese car buyers just didn't see the point of paying extra money for a less practical car. This attitude is changing slowly so maybe Brilliance can give it another shot with a new car.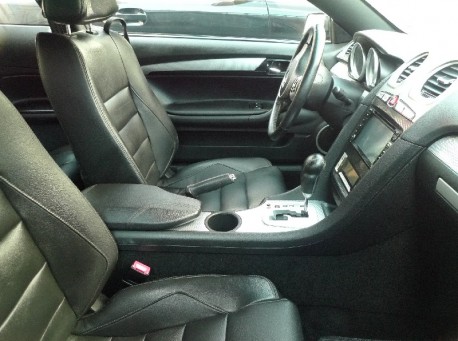 The Brilliance Coupe debuted in 2007 and is still in production today, completely unchanged in five long years.  It seems as if Brilliance is just waiting for car buyers to change their 'misunderstanding' of coupe models. The design however is starting to show its age so I guess most buyers who suddenly really want a coupe will go for something Korean or, sneakingly, for something Japanese. Engine is still the same as well, a 1.8 turbo with 170hp and 235nm, good for a 220km/h top speed. Current price starts at 129.800 yuan and ends at 169.500 yuan.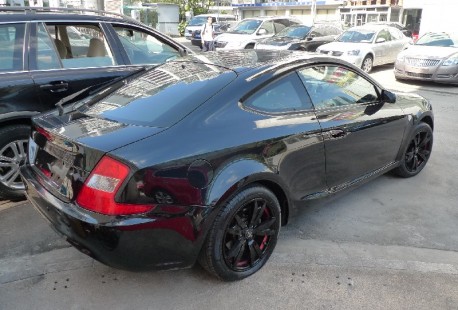 Big tires with black alloys really good! Because it is so rare our Brilliance Coupe collection is really small: Porsche, twin-turbo V6, and a standard red example.