A rare Brilliance BS3 Coupe on a street near my home in Beijing. The Coupe (Kubao in Chinese) arrived in September 2007. Sales were very slow and Brilliance so didn't bother to update the car, the 2011 model loox exactly the same. Power comes from a hot 1.8 turbo with 170hp and 235nm, good for a 220km/h top speed.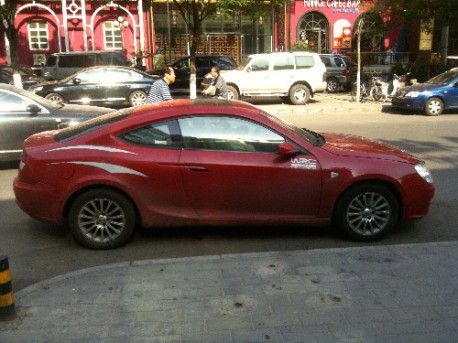 There was a great deal of excitement when the Coupe hit the market. By that time it was one of the very first Chinese sportscars. It still is. Chinese car buyers just don't want 'm. They need big and tall cars for the family and friends, the Chinese buyer doesn't understand why he should pay more money for a car that can only carry two and a half.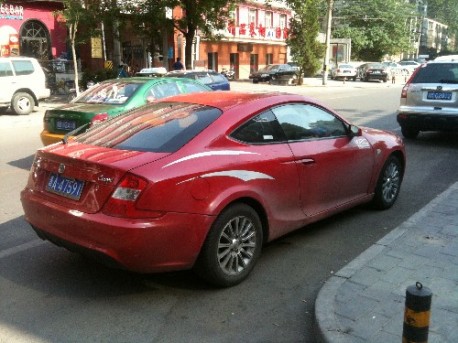 The Coupe ain't expensive though, prices start at 120.000 yuan and end around 160.000 yuan. Even the cheapest Coupe comes with loads of goodies. A great looking machine, too bad the market ain't ready for it yet.