When the Brilliance Coupe was launched back in 2007 it was only the second homegrown Chinese coupe on the market, after the Geely Meirenbao. I liked the Brilliance a lot, it looked great and it came cheap. Unfortunately not many others liked it so almost nobody bought one and neither did I.
There are however some people who really, really, love the Brilliance Coupe. Some love it so much that they change the standard 4-cylinder for a Mitsubishi 2.5 Twin Turbo V6, like the men from tuning company DreamPower BJ.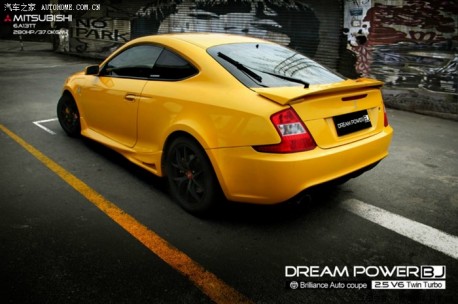 They didn't change too much on the outside. A very neat job it is. You can see it is fast, much faster than the normal car, but nothing is too big or too loud.There are new spoilers everywhere, big new wing on the back, great looking blacked-out BBS alloys and the car sits lower on its feet. Now, to the engine: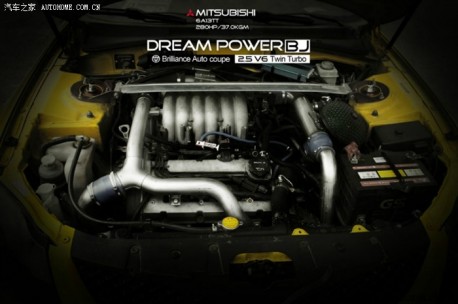 Mitsubishi's 6A13TT, for Twin Turbo, with standard 280hp but tuned up to 330 in the Brilliance Coupe, and all that power goes to the front wheels only… The normal car has a 1.8 turbo with 170hp. The manic 6A13TT engine was used in, among others, the great Mitsubishi 3000GT which was rebadged Dodge Stealth in the USA. In the Brilliance Coupe, it is good for a 250kmh top speed, if you dare.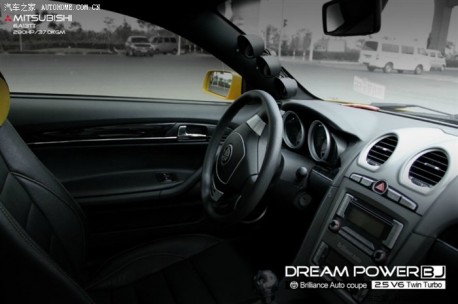 Almost no changes in the interior, no bullshit extra dials, even the wheel is standard!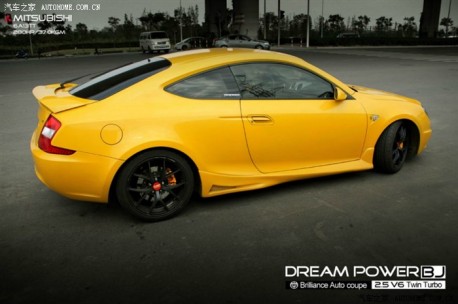 The original body by la way was designed by non other that Pininfarina.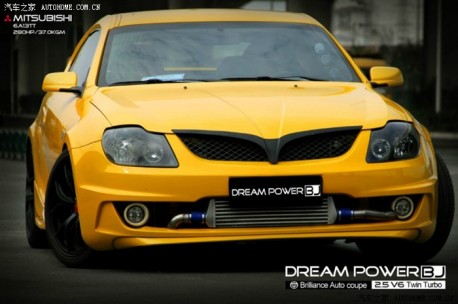 Me love that intercooler in the bumper. Well, a truly brilliant Brilliance. Nice job by DreamPower BJ, hope to hear more of 'm in the future.
Via: Autohome.