Early afternoon in China,  I just had lunch in a local KFC and that Pepsi tasted really strange. I feel even stranger now, back at the office, so I must have been drugged. Time for Pink. Here we have a very pinky Porsche Boxster seen by reader Ben Collins in the great city of Shanghai, thanks for the pics!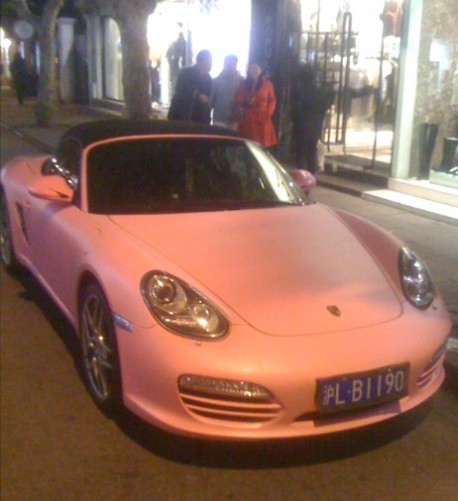 Great wrapping, pink continues all over the window frame, bumpers and mirrors, and even around the little flaps under the fog lights in the front bumper. Good work.  Pink Porsches are becoming popular in China. Earlier on we had a pink Porsche Cayman and a pink Porsche Cayenne. We got more Porsche Boxster: gold, glittered, metallic-pink, yellow & Lambo-doors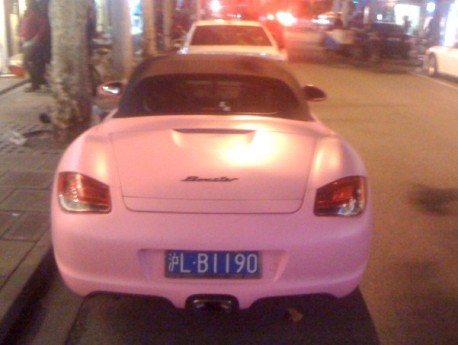 Little pink ass. The Porsche Boxter is imported into China, price starts around 730.000 yuan. A wrap this good could easily cost another 10.000. Worth the money? Sure. For pink, money don't matter.