A fantastic Porsche Boxster S in glitter & gold in China, seen on a sunny Saturday near my home in the capital Beijing. No cheapie-cheap wrapping here, this gold is painted and very shiny, but it ain't the gold that makes this car waddidiz, its the glitter: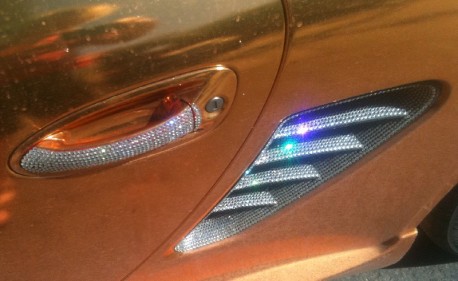 These shiny thingies are called 'crystals' but are very seldom made of crystal. Cheapest kinds are plastic, the better ones are made of glass. On this Porsche is was all plastic but of a rather good quality, a fast ' flashy light that hurt the eye!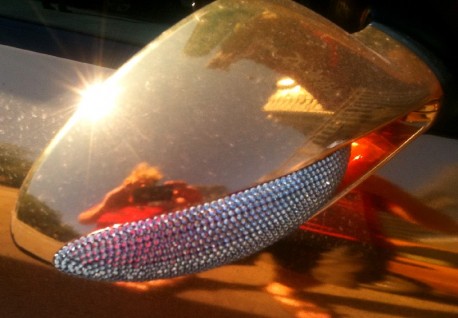 It is art and must have taken the artist a lotta time. Carefully applied on the Porsche's parts, a master piece. The Boxster is the least popular Porsche in China after the Cayenne, the Panamera, the 911 and the Cayman. We only met two other interesting examples so far; with Lambo-doors and in metallic-pink.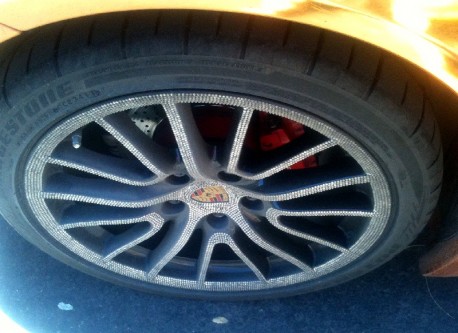 Madness… All done by hand, piece by piece.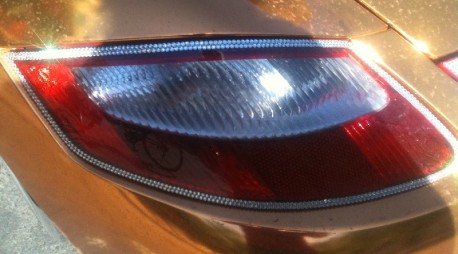 Bit messy on the top there! Us artist must have gone tired.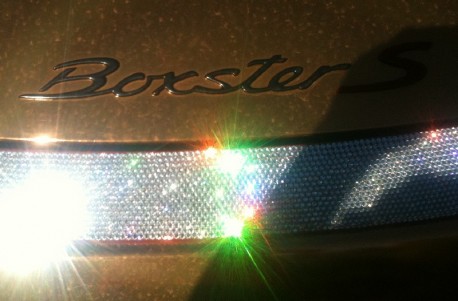 Retractable wing sure needs glitter too!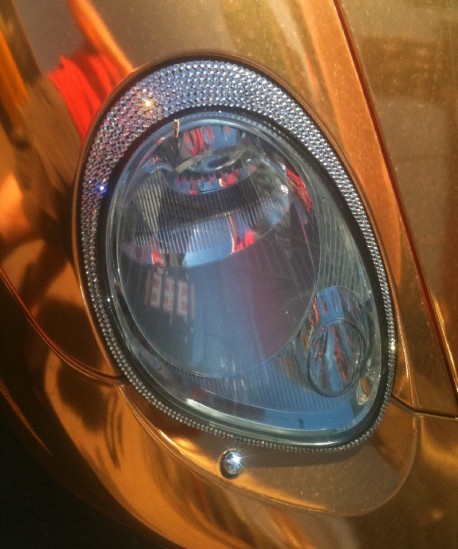 Headlight well done.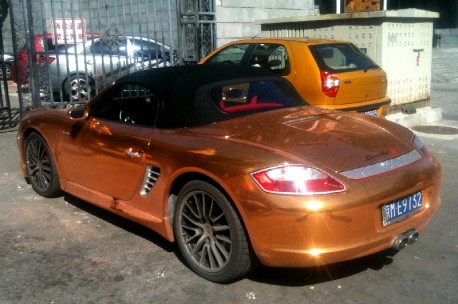 A very bright thing, but then I went to the other side for a shot with da sun in my back…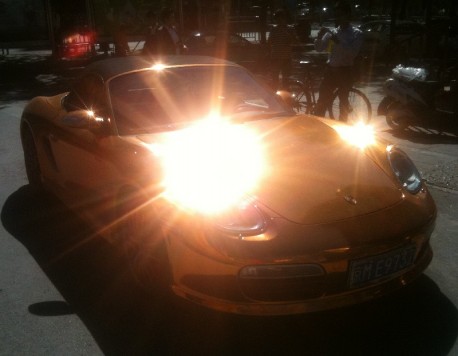 Ke-bloody-deng! Shine baby shine…