Beijing Auto continues to confuse us, but there might be light, at the end of a long tunnel. This fine orange vehicle is the production version of the Beijing Auto C70G that debuted on the Beijing Auto Show in April, it is based on the old Saab 9-5. Back in July we saw the first spy shots of the C70G with a new name on its back: Shenbao D280. This orange vehicle in Guangzhou however is called 'Shenbao D320' and comes with a brand-new grille that loox like a wing, likely intentionally.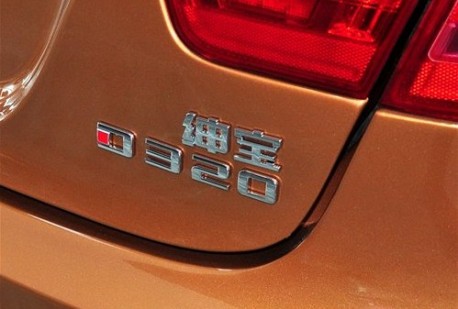 D320. Chinese media, confused as well, speculates the vehicle will be called 'Beijing Auto Shenbao D-series'. The suffixes are the different engine. This indeed seems the most plausible explanation, but the numbers don't really make sense. There will be three engines: a new 1.8 turbo with 174hp, a Saab 2.0 turbo with 206hp and a Saab 2.3 turbo tuned up to 246hp, all mated to a five-speed automatic. We now have 'D280' and 'D320'. Maybe torque numbers? We will have to wait until tomorrow when the Beijing Auto Shenbao D-series (?) debuts in Guangzhou to be sure.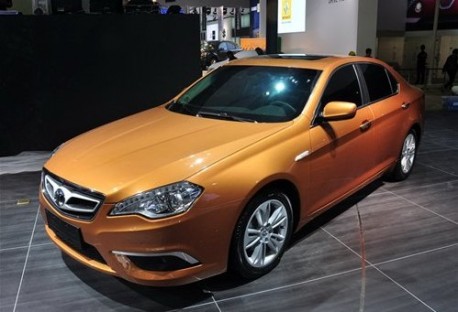 We have only seen pics of this Shenbao D320 in Guangzhou, maybe it is the top-spec model with a different grille than the cheaper versions. More as we get it!