The People's Armed Police in the great city of Taiyuan in Shanxi Province received 10 brand new Beijing Auto works BJ2022 'Brave Warrior' anti-riot vehicles.  The People's Armed Police, or PAP, is a paramilitary division of the police and responsible for kicking riots in the butt, blowing up terrorists and protecting high ranking government officials.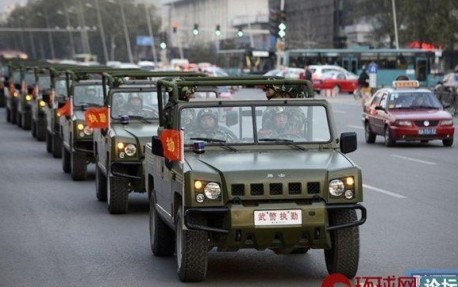 The Beijing Auto Works BJ2022 is widely used in the Chinese army and by police forces, it was developed with a lot of help from the Chrysler corporation and is basically based on the good old Jeep cherokee. Beijing auto Works (BAW) is a daughter of Beijing Auto Industry Corporation (BAIC), making commercial and military vehicles. The BJ2022 is powered by a Nissan-sourced 3.2 diesel 6-cylinder with 140hp and 380nm. Price for the military version is secret but the civilian version starts around 196.000 yuan.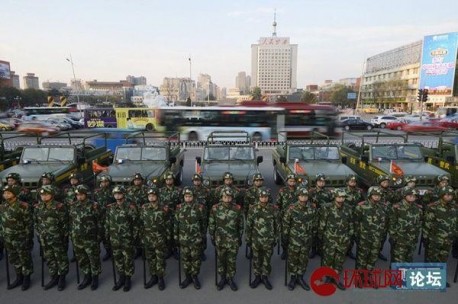 New cars = happy faces.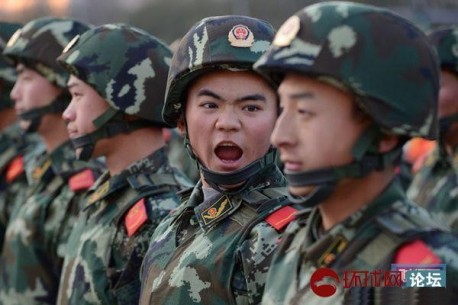 "It has 140 horsepower!"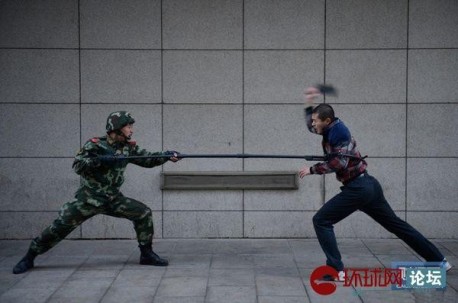 Catching an angry protester with a superduper fork. Why not use the BJ2022 to run the bastard down?