A very sinister Beijing Auto 2020 from a SWAT-team in Liaoning province. Blacked out, black, and matte black with black wheels, great combination indeed. The tiger on the doors refers to the official nickname for China SWAT; the 'Flying Tigers'. Well, flying the won't with an old Nissan diesel under the bonnet, but a cool car it is. They got more: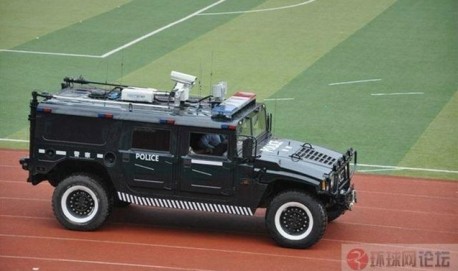 A Dongfeng EQ2050, aka Dongfeng Hummer, with kinky white wall tires and a somewhat shinier black paint-job. Note camera on the roof, this baby is watching you…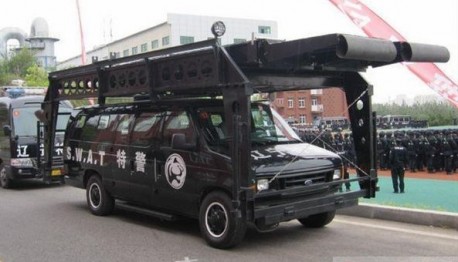 Ford F350 SuperDuty. Bridge on top is designed for SWAT-men to enter building through windows on higher floors, this thing can go up until the 4th floor or so. The F350 is widely used by Chinese police forces and SWAT. The car itself is imported, conversion is usually done in China.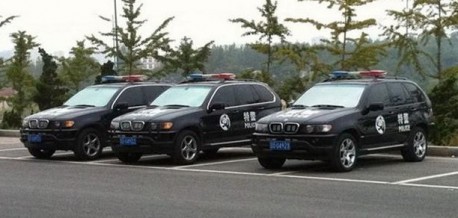 BMW X5's for Comrade Commander, seems the 4.6, working for China SWAT ain't bad at all.
Pics via: Huanqiu.com.