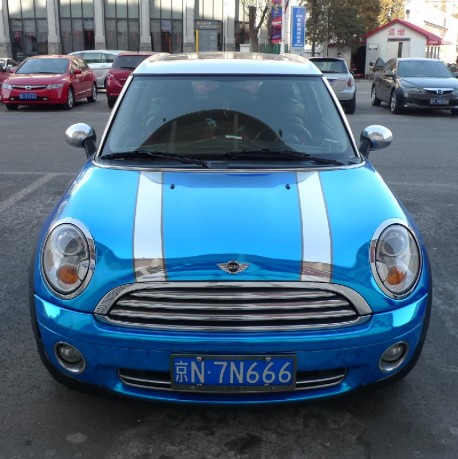 Early Tuesday morning in Beijing, there is no wind but I still see those little mermaids sailing through the sky, I need to hunt 'em out! This we can do, with Bling. Here we have a car that can help me fine, a metallic-shiny blue Mini Clubman seen in front of the Workers Stadium in the Capital.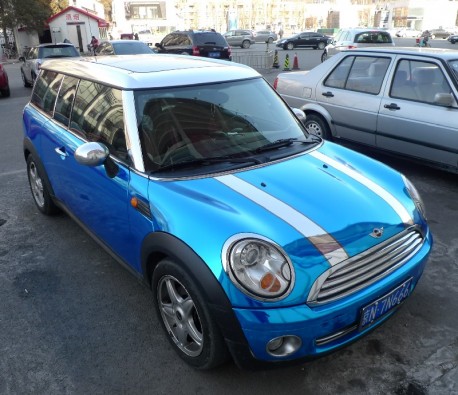 The wrap is of the highest quality and carefully applied over the bumpers. some parts are left in chrome, such as the grille, the head-light frames and the mirrors. Some other parts are wrapped in chrome, such as the window pillars and the roof. An incredible piece of work!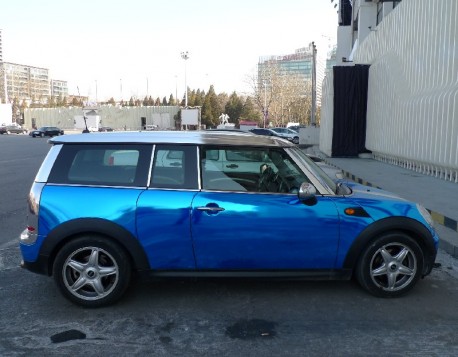 Only dissonant are the standard tires and alloys. The should have been bigger and more shiny. A few other notable Mini cars we met in China: Lifan 320, Ski Edition, Pink Countryman, Pink Mini One, Pink Mini One Cabrio, and a real Mini One police car.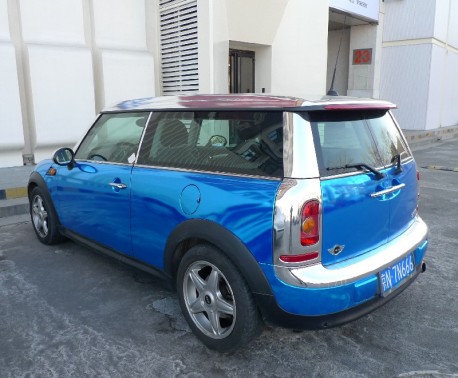 Look at that chrome wrap on on the back! Just brilliant…