A dark 'n dirty Monday morning in Beijing, time so for Pink! Here we have a very pinky Mini Cabrio with black alloys, seen in an underground parking lot in the great city of Shenzhen in Guangdong Province by reader Josh F., thank you for the pics! At almost the same moment the fine website TTAC is going into Chinese pink for a second time again. We, feel flattered.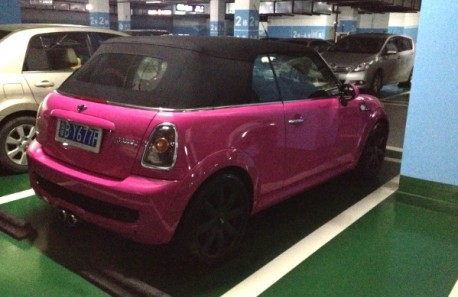 The Mini is a popular car in China among hot young babes with sugar daddy's. The Cabrio however is relatively rare because 90% of China is too stinky to drive open. Shenzhen however is close to the sea and is therefore a slightly better place to breathe. Earlier on I met an interesting pink Hello Kitty Mini in Beijing parked in front of a barber shop, no kidding.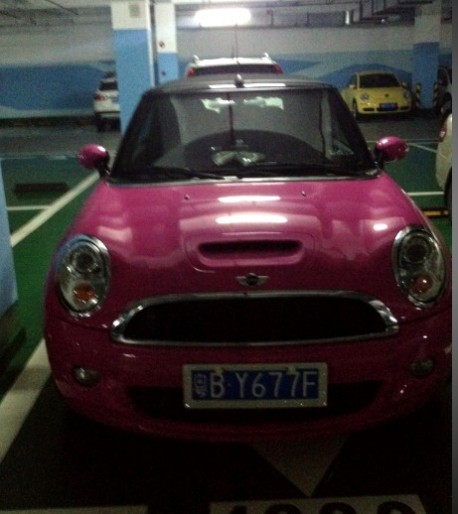 Note yellow Volkswagen New Beetle in the back ground.., wakkinda building is this!?