This is a new 3-door hatchback from Mini. According to leaked pictures, it is a 2023 version of Mini Cooper S. The BMW – GWM guys in China didn't hide the testing fleet well, so thanks to Weibo netizens we can see both exterior and interior now.
We know for sure that Mini Cooper S will be manufactured by a Chinese joint venture between BMW and Great Wall Motor (GWM) called Spotlight Automotive Project, which was established in 2019. JV has a new plant in Zhangjiagang where a new electric Mini will roll of the production line in 2023.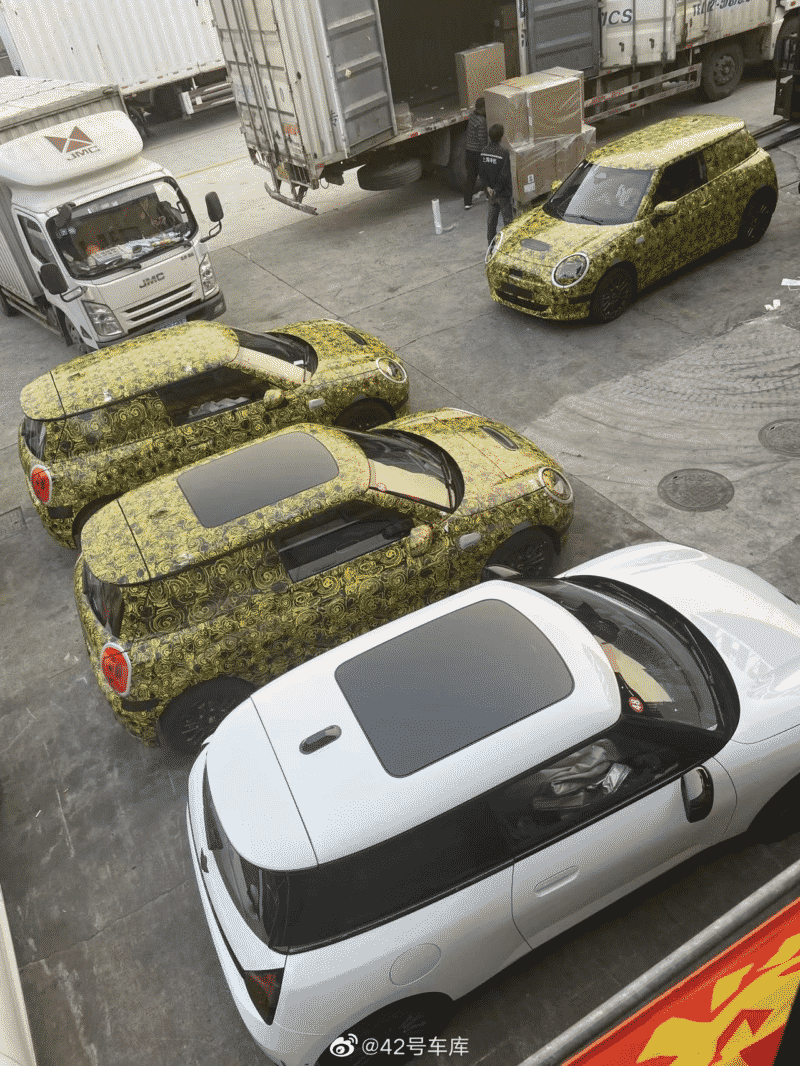 The EV version of the Mini hatchback will be underpinned by a platform jointly developed by BMW and GWM. There will also be the ICE version, manufacturing will take place in the old Mini's plant in Oxford, and it will be based on the FAAR platform developed solely by BMW.
Mini's strategy is to become a fully electric brand in the 2030s, and the goal is to reach 50% electric sales by 2027. Also, Mini committed to stopping launching new ICE models after 2025.
Talking interior, the dashboard is dominated by a black LCD panel. It looks like a mirror, and if you hope it will change in production, it probably won't, as round objects in the interior are a Mini's designer's favorite signature move. Aside from that, the interior seems tidy and clean, but for sure, it's not a final production version.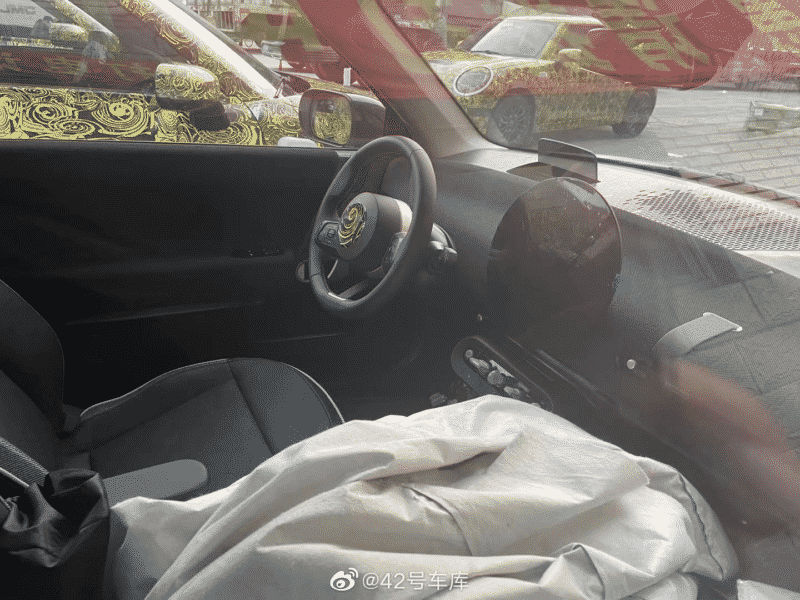 The exterior is typical Mini design language with round front lights. The rear is very different, though with spiderman-styled rear lights – you have to see it to understand.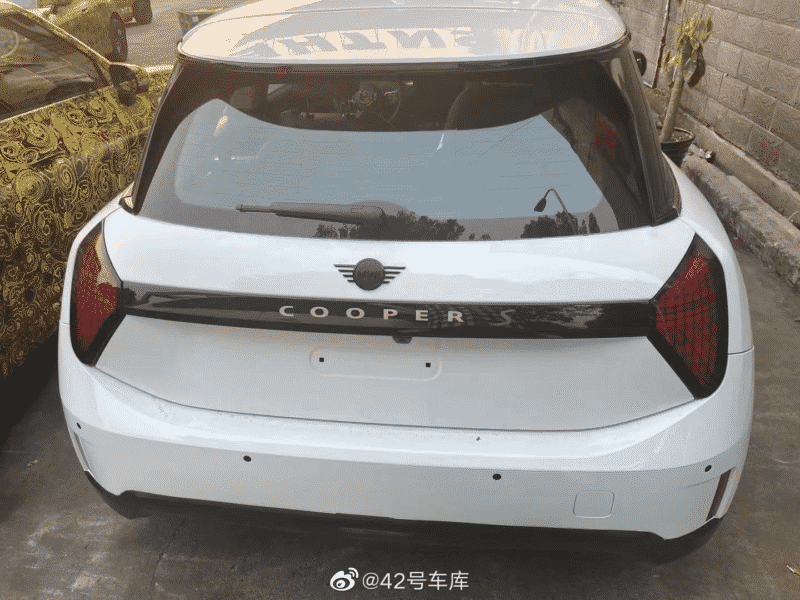 Choosing a Great Wall for Mini production was a smart move as GWM has lots of experience with their electric brand ORA, producing cars of similar dimensions. I bet lots of technology from ORA Good Cat, which was designed also for the international market, will be used.
No word on dimensions, of course. But according to AutoExpress, the Mini CEO claimed in 2019 that they wanted to make a 3-door hatchback as small as regulations allow. It sounds like BMW will soon find itself in a fierce battle with Wuling Hongguan Mini EV and Chery QQ Ice Cream. We will keep an eye on that.