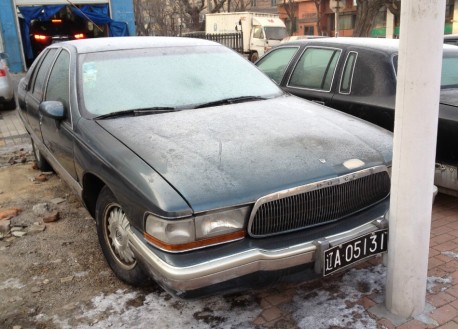 Here we have a very rare Buick Roadmaster Limited, seen in the great city of Dalian in Liaoning Province by reader CoX, thank you for the pictures! The Buick Roadmaster Limited was an extra luxurious version of the Buick Roadmaster, one of which we met earlier in Beijing.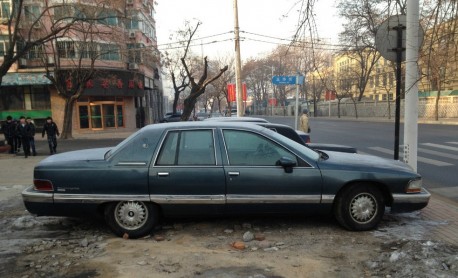 The 8th-gen Buick Roadmaster was made from 1991 until 1996 and never officially exported to China, some cars however arrived in the country via diplomatic or other gray channels. The Buick Roadmaster shared its platform, bodywork and engine with the third generation Cadillac Fleetwood, which keeps popping up with alarming speed lately! Check: Fleetwood Brougham in black, wedding car, blue, super stretched, Fleetwood Brougham and another black Fleetwood.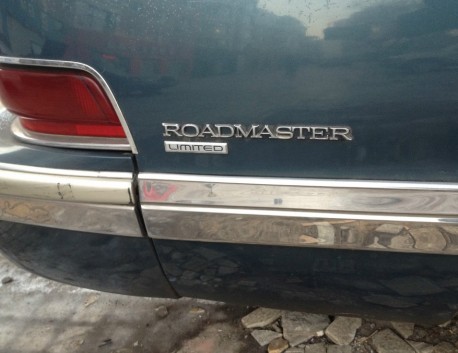 The vehicle found in Dalian seems to be in very good shape, but it does need a good bath. Chrome and paint are shiny, no visible rust, and even the cool Roadmaster Limited badges are still attached to the car. The Buick Roadmaster, one of the best names for a car ever!, was powered by a fat 260hp 'LT1' 5.7 liter V8 mated to a 4-speed automatic gearbox.
The engine also powered the Chevrolet Corvette C4 and the super fast seventh generation Chevrolet Impala SS. Good engine so, but 260hp isn't that much in a car as big as the Roadmaster: 5481/1984/1420, wheelbase is 2944. Weight: 2100 kilo.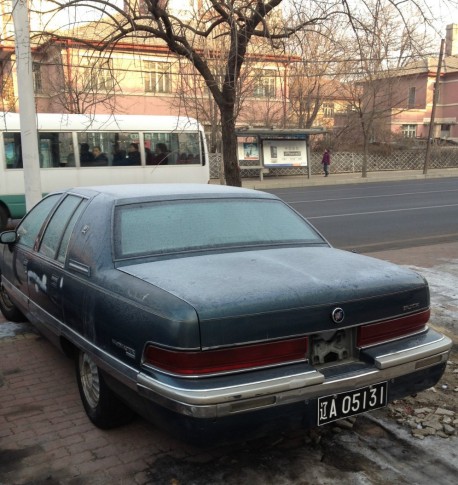 Black license plates indicate this car was imported by a foreign-funded company which could import their own cars into China in the 1980's and 1990's. Big Chinese license plate won't fit properly on Big American car. A strange world, indeed…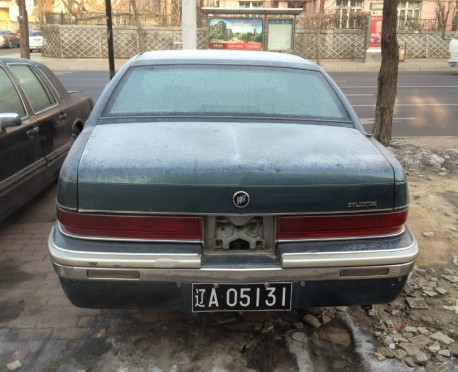 Friends from far, Buick Roadmaster parked next to a Lincoln Town Car.