A very long second generation Lincoln Town Car Limousine for sale on a second hand car market in the great city of Dalian in Liaoning Province. It is a 1996 car and was imported in that same year. The seller says he paid 1.38 million yuan for it when new, that was a steep 113.160 USD in 1996-money.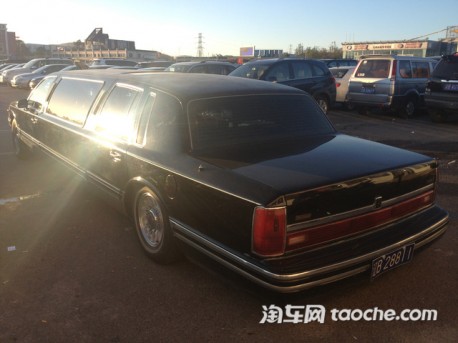 By the time it was very hard to get cars like this into the country if you were not the government. The Town Car was never officially sold in China so the whole process had go gray. In those days many American cars were smuggled to China via South Korea and Japan. This particular vehicle is a full 8.5 meters long, a true 1990's stretched American beauty.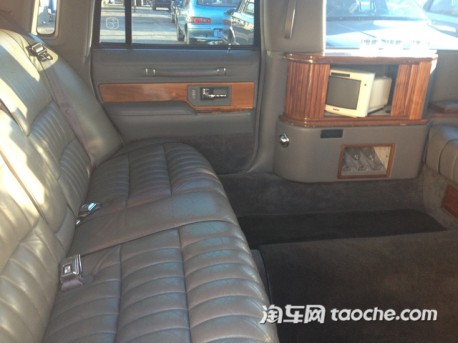 It comes with the original television! Leather and wood still very good. Seller claims the Town Car only drove 6000 kilometers, which is noting for the fat 5.4 liter V8 engine. Current price for all this pretty: 140.000 yuan or 22.000 USD.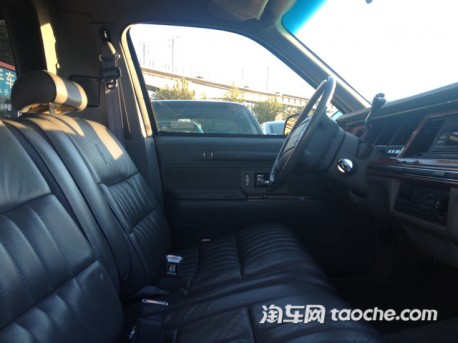 Ready to roll! Other notable Lincoln Town Car autocars we met in China: bling-gold, silver limo, very stretched, super stretched,  stretched to the max, marriage, first-gen limo black, Hongqi CA7460 and orange.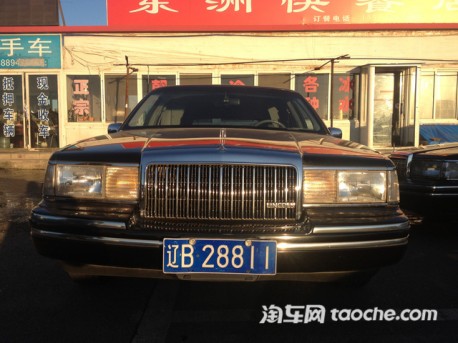 Wanna buy? Here.