A brilliant two-tone silver Cadillac Fleetwood Brougham seen in the Sanlitun beer district in Beijing. The 'Brougham' was basically an extra luxurious Fleetwood, which was not exactly a poor equipped machine by itself. This shiny example is from the 1993-1996 generation and was powered by a fat-ass 5.7 liter V8, good for a very decent 260hp and 450nm.
This Brougham was in superb condition, by far the best 1990's Cadillac I have seen in Beijing so far. It was clearly still used every day but didn't have license plates indicating it's not road legal. The Fleetwood was never officially sold in to China but quite some were imported by diplomats and by foreign companies, who could import their own cars in the 1980's and 1990′s. Today second hand examples from the US keep coming in through a very gray circuit, most are sold to wedding companies but this one seemed a private car. The missing plates likely mean this is a recently imported Caddy, cars from the 1990's would have original plates. Getting new plates now is difficult thanks to ever stricter environmental regulations, but if you 'know the right people', everything is possible…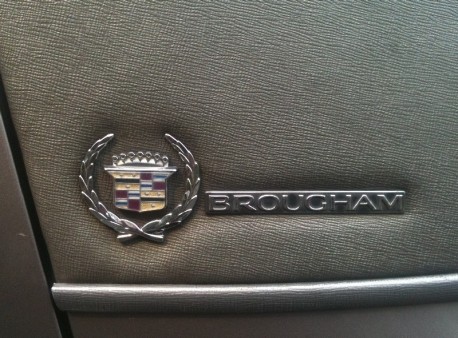 Vinyl top in perfect condition.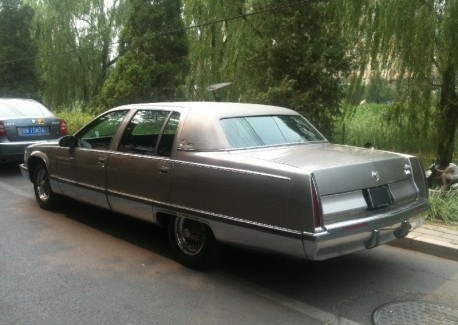 Tail lights just brilliant. Big car! Size: 5720/1980/1450, wheelbase is 3086.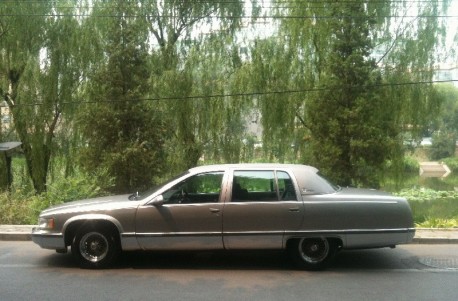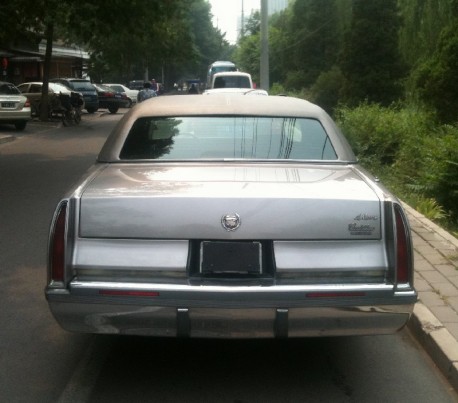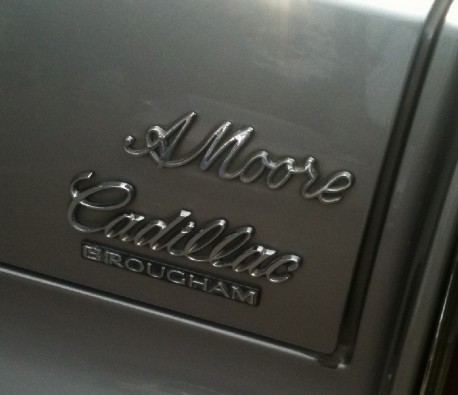 A. Moore. Can't figure out what it means. Maybe a US Cadillac dealer?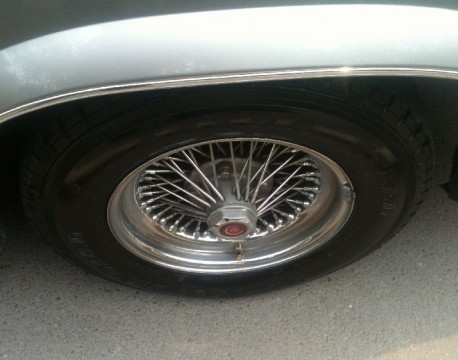 Best wheels ever for a Fleetwood, hell of job to keep clean in dusty Beijing…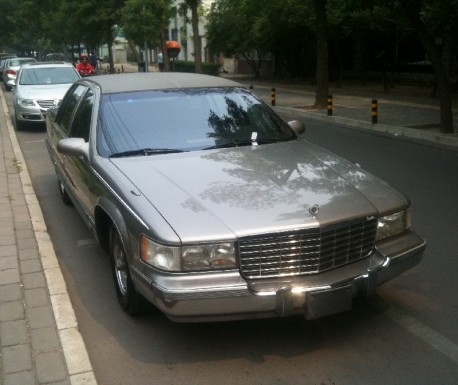 Fantastic machine, may this misty gray circuit bring us more of these good old American monsters!