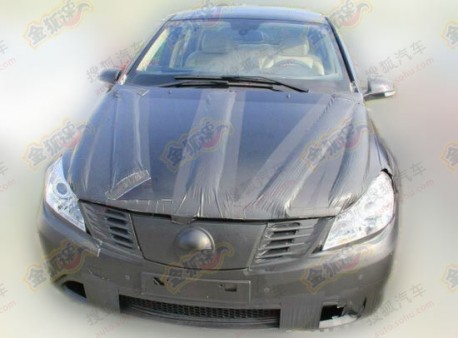 New spy shots from the BYD-Daimler Denza testing in China. It's been silent for long, the last time we saw the Denza on the road was in March last year. The BYD-Daimler Denza NEV concept debuted in April last year on the Beijing Auto Show, and in June last year we heard the Denza would hit the market this year. But after that things got very silent, until now.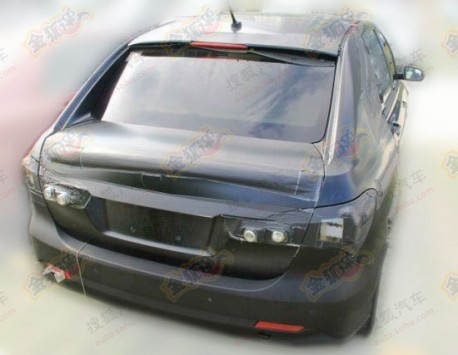 BYD-Daimler is a new joint venture that will make electric cars for the Chinese car market. The Denza EV is their first car, the Denza-name will eventually become a brand with several more electric cars. The first Denza is based on the old Mercedes-Benz B-class and will get the electric  powertrain from the BYD e6 EV. BYD has seen some trouble last year, maybe that's why there was some delay with the Denza, but the automaker seems to be moving in the right direction again.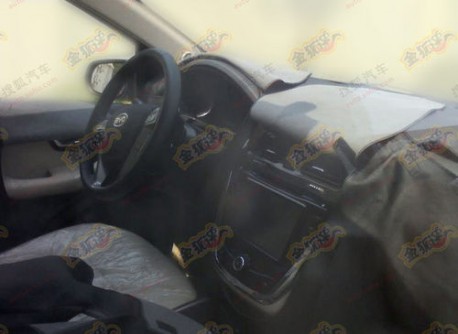 BYD logo on the wheel to fool us, Denza got its own logo. Dash very much old Benz B but the lower part of the center console has been redesigned for a large screen which will be very dangrous to use while driving because the driver has to take his eyes off the road completely. Can't believe Benz let this happen!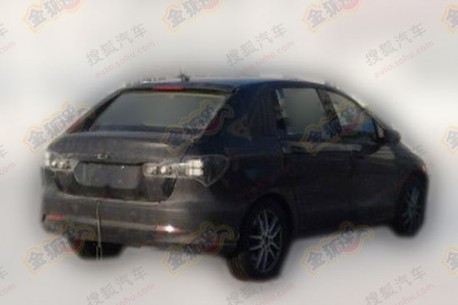 As for looks; BYD-Dailer changed the back a bit, from harchback to a half-baked notchback. The concept didn't look bad but this prototype doesn't seem to hide a very exiting car.
Via: Sohu.