New photos of the upcoming BYD Seagull EV, seen in a BYD development facility. This particular example is painted in a bright shade of yellow, which goes nicely with the black contrasting trim on the doors, wheel arches, and bumpers. Interestingly, BYD went for normal door handles instead of the popular pop out variant.
There is a lot of competition in the market for small-compact electric cars in China. Many car makers are selling and/or developing new vehicles for this segment. The BYD Seagull is a serious new contender. It is a 5-door 4-seat car with a trendy and sporty design. Note the large wing above the rear window and the racy alloy wheels.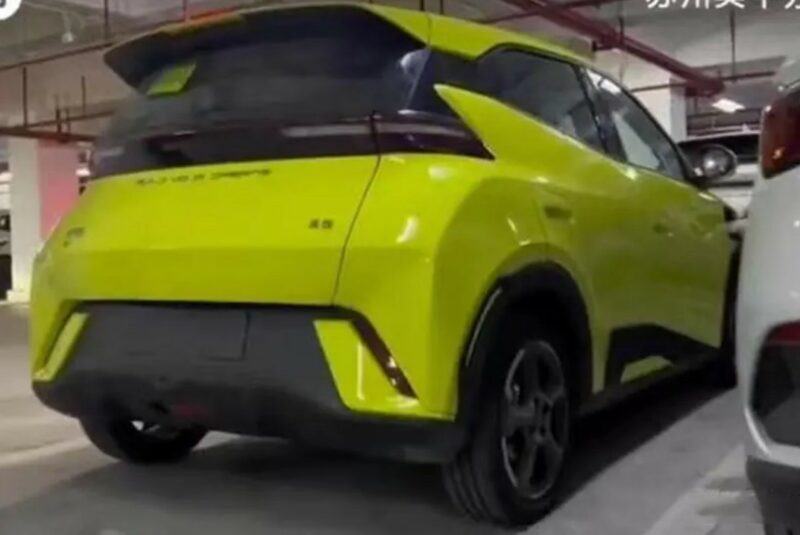 The BYD Seagull is powered by a 'TZ180XSH' 75 hp electric motor located at the front. Top speed is 130 kilometers per hour. Electricity is stored in a lithium iron phosphate BYD Blade battery. BYD hasn't announced range yet but bet on some 250-300 kilometers CLTC. The Seagull measures 3780/1715/1540, with a 2500 wheelbase and a 1160 kilo curb weight.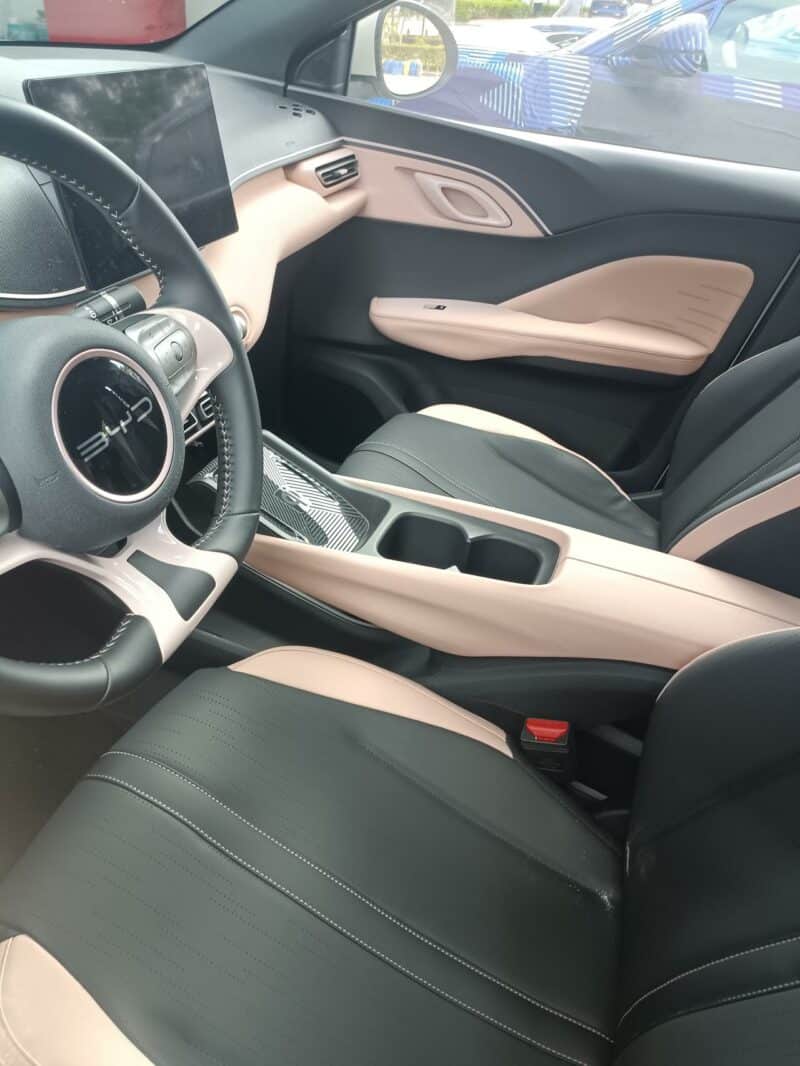 We have a new spy shot of the interior as well. This one has a cool two-tone trim with pink and black. Many of these smaller cars are aimed at female drivers, hence this kind of coloring. It has a totally square touch screen, a column-mounted drive-selector, a large wireless charging pad, and two cup holders.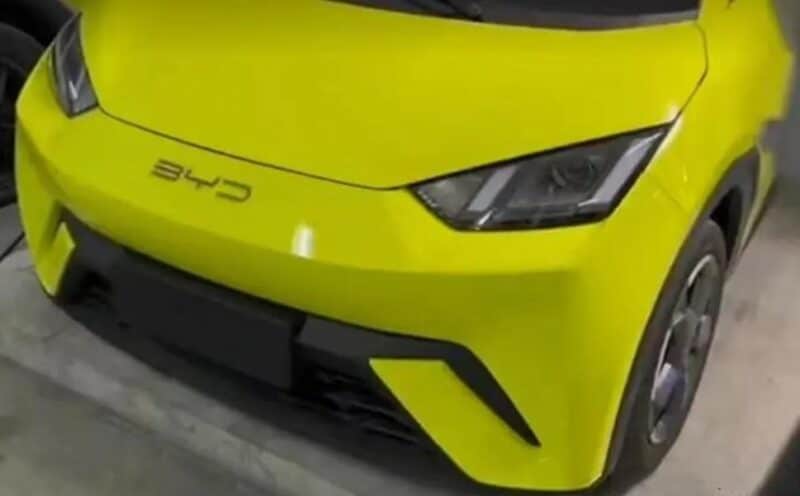 The BYD Seagull will hit the Chinese car market in Q2. Public debut is scheduled for the 2023 Shanghai Auto Show in April. It will be cheap. Price will range from 60,000 to 100,000 RMB (8,860 – 14,770 USD), and that seems a good deal for so much car. But then it has to be with so much competition. BYD is considering the Seagull for export. That makes a lot of sense as cheap electric cars are still in very short supply in markets outside of China.