New spy shots from the upcoming BYD-Daimler Denza EV. BYD-Daimler is a joint venture that will make electric cars for the Chinese market under the Denza brand-name. Their first car is based on the old Mercedes-Benz B-class. The name of the car itself is still unknown. The black car on the first picture is likely the same as we saw yesterday with an exposed interior.
Chinese media reports that the Denza-brand has a website, www.denza.com. Not much to see there yet but is was accessible for a while from the English-language BYD website, that link however seems now gone. The Denze EV is codenamed 'Tiger' and the electric powertrain will come from the BYD e6.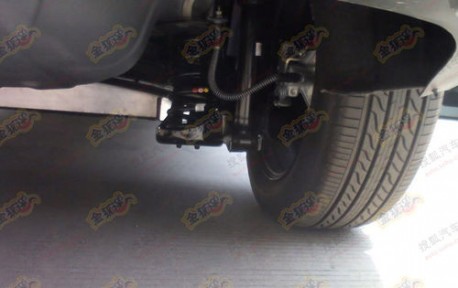 Chinese media also say the rear-suspension of the Denza EV isn't exactly the same as the old B's suspension, the multi-link independent rear suspension has been replaced with a much cheaper semi-independent torsion bar suspension.
Via: Sohu.com.