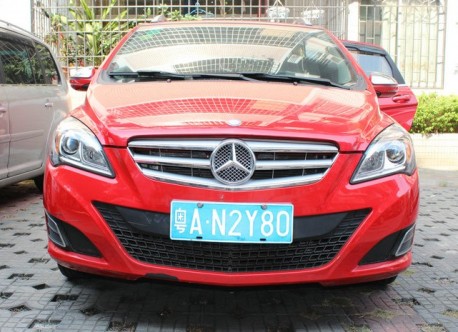 BAIC and Daimler announced last Friday they are taking the Beijing-Benz joint venture a giant step further. Daimler takes a 12% stake in BAIC and both parties will work closely together to win market share from Audi and BMW. But on 'grass roots level' the close cooperation has already begun! On the first picture a Beijing Auto E-Series with a Mercedes-Benz grille. How did that happen?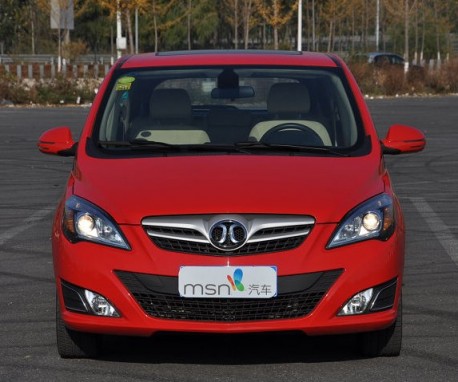 The Beijing Auto E-Series was launched on the Chinese car market in March last year, priced between 53.800 and 86.800 yuan. The E-Series' design is inspired by the last generation Mercedes-Benz B-Class, but it is a much smaller car.
The platform however has a real connection to Daimler, being none other than the platform of the failed Smart FourFour that was made from 2004 to 2006. The E-Series is powered by 1.3 and 1.5 liter Mitsubishi units that came with the platform.
The Beijing Auto E-Series has nothing to do with the Beijing-Benz joint venture, it is produced by Beijing Auto and sold by the Beijing Auto dealer network.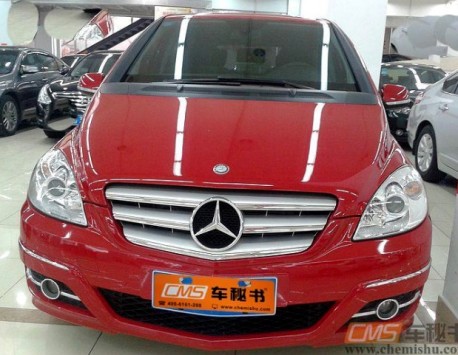 The last generation Mercedes-Benz B-Class. It was imported into China and sold via a separate 'imported-Mercedes' dealer network. BAIC and Daimler only recently agreed to sell the locally produced Beijing-Benz cars and the imported Mercedes cars together, in a new and yet to establish dealer network. The B-Class was priced between 270.000 and 320.000 yuan.
Now, how did these rather different vehicles come together?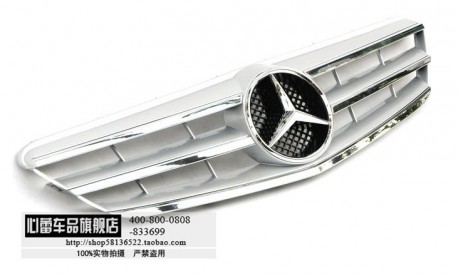 By buying a fake Mercedes-Benz grille, made to fit on the Beijing Auto E-Series.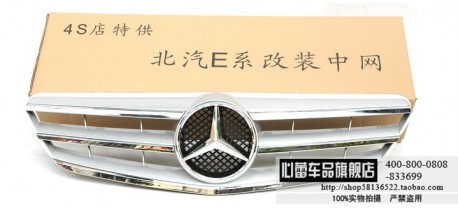 Grille comes in a neat box. Characters write 'BeiQi E Series', BeiQi is short for Beijing Qiche, or Beijing Auto. But! Just a grille isn't enough to fool grandma these days. Fortunately there is more: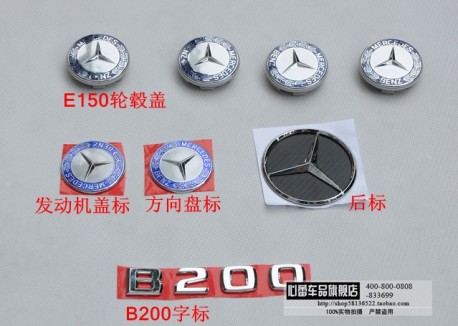 Badges for on the wheels, for on the back, and one for on the steering wheel.  'E150' is the Beijing Auto E-Series with the 1.5, the 1.3 is called E130.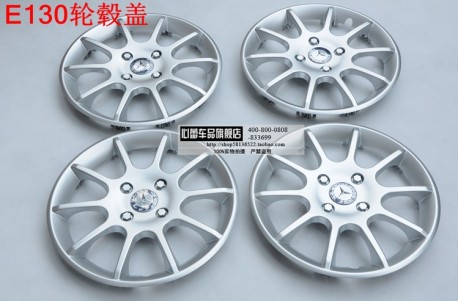 If you want to spend a bit more money you can buy wheel covers that look like Mercedes-Benz alloys. Price for the whole set, including the grille, badges and wheel covers: 500 yuan or 80 USD.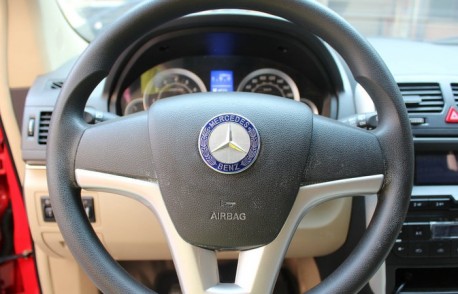 Grandma will believe.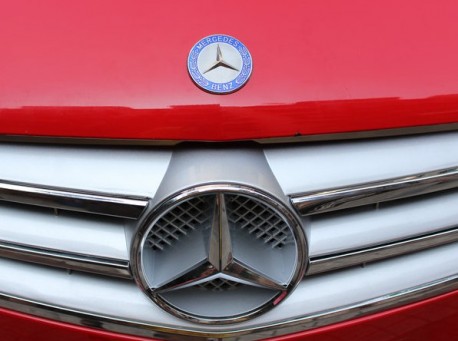 Badge on the bonnet doesn't sit completely straight. This wouldn't happen to the Germans…
Well, BAIC and Daimler got something to start with.