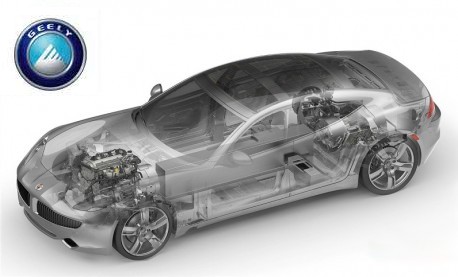 China's Zhejiang Geely Holding Group is favored to secure a majority stake in US electric car maker Fisker Automotive, Reuters reported, citing two sources familiar with Fisker's search for a strategic investor or partner.
Fisker, the Anaheim-based plug-in hybrid maker, is currently weighing bids from two Chinese auto makers: Geely, the owner of Sweden's Volvo, and State-owned Dongfeng Motor Group Co.
The two sources said both offers, which Fisker received in the last three weeks, were worth between $200 million to $300 million. A deal would give the suitors a majority stake in the southern Californian company, they said.
The sources, who are close to Fisker, said Geely appeared to be the preferred suitor.
Fisker's corporate leaders and their advisers believe Geely is "more serious" and "passionate" about Fisker and its technology, one of the individuals said.
In 2010, Geely acquired all of Volvo from its previous owner Ford Motor Co.
The sources noted that Geely had already sent a team of engineers to Anaheim to evaluate Fisker and its technology for battery-powered electric cars with a small gasoline engine used to extend the car's driving range.
Victor Yang, a Geely spokesman in Hangzhou, did not make any comment.
Dongfeng also declined to comment. "Dongfeng pays attention to all potential opportunities of international cooperation to cope with future market development both at home and abroad," said spokesman Zhou Mi in an email to Reuters on Monday.
Via: ChinaDaily.