A brilliantly beautiful matte blue Koenigsegg Agera R, seen at the Shanghai Auto Show in China, the number 1 supercar country in the world. We met this particular car early this month when it arrived in Shanghai by airplane. The Agera R is powered by a mighty 5.0 V8 that poops out a road-burning 1140hp and 1200nm.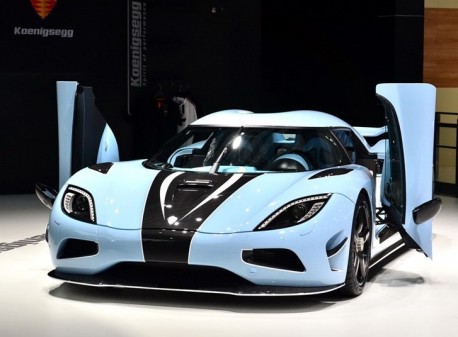 The matte blue painted Agera R is a one-off for a Chinese supercar collector who lives in the Shanghai area. How much he paid is unknown, but the 'basic' Agera R goes for 26 million yuan in China, that's 4.18 million USD. Wealthy Chinese car buyers are not at all afraid of the astronomical prices, they are instead willing to pay even more if their Koenigsegg is just a bit more special than all the others. Koenigsegg knows where the money is and splashes out one China-special after the other. So far we saw: Agera Zijin, green Agera S, the upcoming One:1, and the infamous R BLT.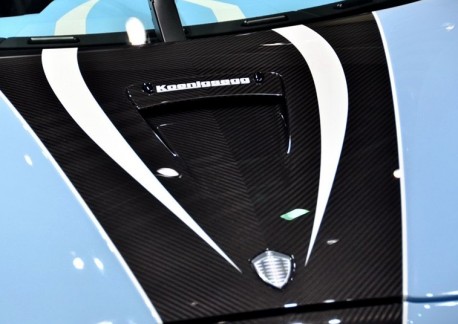 Naked carbon fiber is the new cool.