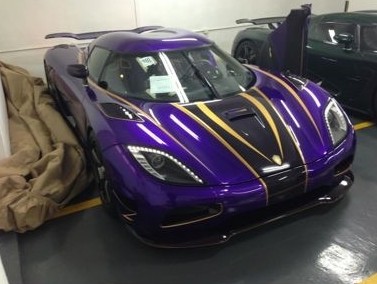 New pictures of the one-off Koenigsegg Agera Zijin in China. The machine was ordered by an extremely wealthy Chinese businessman with residences in Beijing, Shanghai and Hong Kong. Most of his supercar collection is stored in a well-guarded underground parking lot in Hong Kong, and this is where a friend of a friend managed to sneak in to take a few pictures of a supercar paradise…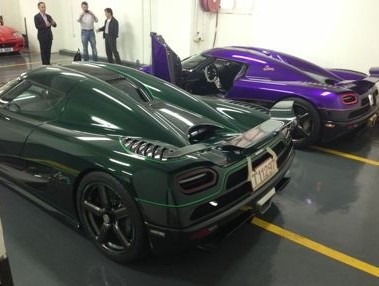 More Koenigsegg! This is the green Agera S we met earlier on the Zhuhai International Circuit in Guangdong. On the other side a red Ferrari 550 Maranello.
'Zijin' means 'purple gold'. The vehicle is painted in purple and the gold sits inside. The center console control-unit is made of pure gold, and more gold is used in the head rests and for the air vents. The Zijin is powered by the 1040hp variant of the 5.0 liter twin-turbo V8.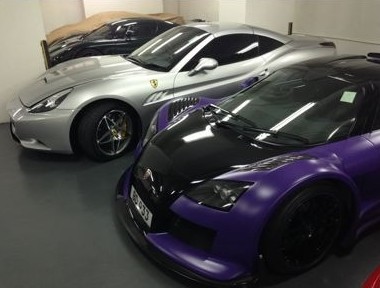 Rare Gumpert Apollo, in purple as well, and a sleek silver Ferrari California.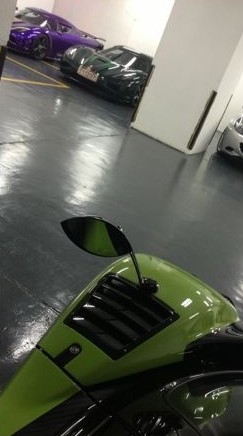 Green Pagani Zonda staying safe for the the Swedish monsters across, which would eat it alive!