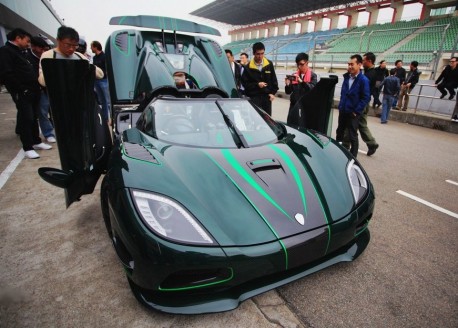 An extremely rare Koenigsegg Agera S seen on the Zhuhai International Circuit in the great city of Zhuhai in Guangdong Province. The vehicle is painted is a beautiful dark green, black racing stripes and some lighter green. The vehicle was brand new in China and the lucky owner took it to the track for a few speedy laps.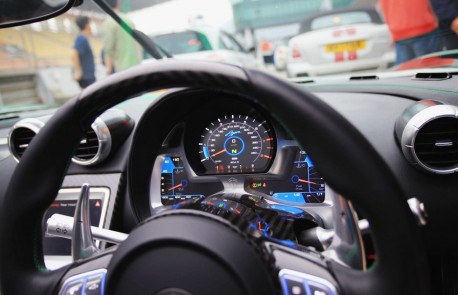 Koenigsegg goes high tech with these mad but brilliant dials. The Agera S is an extra fast variant of the regular Agera. Engine is a tuned up version of the 5.0 V8, good for 1030hp and 1100nm. 0-100 is gone in 2.9 seconds and top speed is an earth-burning 345km/h.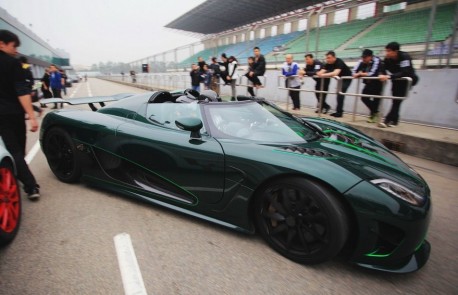 The Agera S doesn't need Biofuel (E85 to E100) to go fast, it runs on normal 93 octane (US) or 98 octane (Europe and Asia). 98 is readily available in China, but biofuel is still rare. The green color of the S has thus nothing to do with the vehicle being kind to penguins.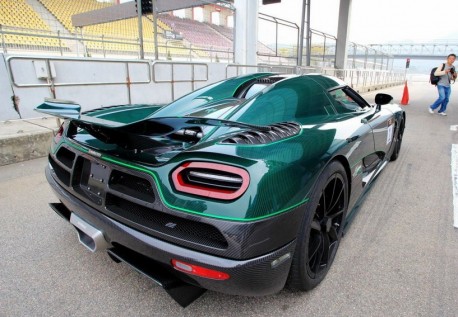 Wing designs gets more complex with each new variant of the Agera.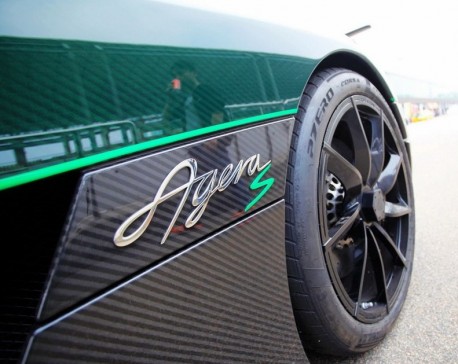 Carbon fiber is art. Koenigsegg took a good look at Pagani and is now almost as good. Green S is not green. Matte black alloys very sleek.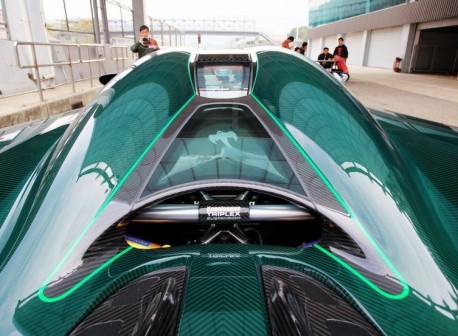 A green ghost.