A very clean and very white Mitsuoka Himiko, seen parked in front of a reasonable expensive restaurant in central Beijing. The Himiko is a retro-styled roadster based on the platform of the Mazda MX-5 Miata, powered by a 167hp 2.0 four-cylinder.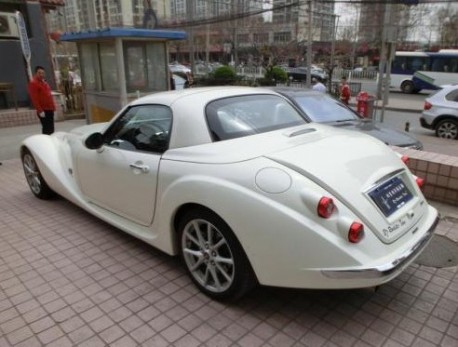 Mitsuoka arrived in China in early 2012. The mad Japanese brand has dealers in Beijing, Shanghai and Guangzhou. The dealer in Beijing is located near the east side of the The Place shopping center. The last time I was there they had two Himikoos in the showroom, one white and one red, priced at 850.000 yuan each. That's almost 154.000 USD for a dressed-up MX5, but it is dressed up very good. Just look at those tail lights!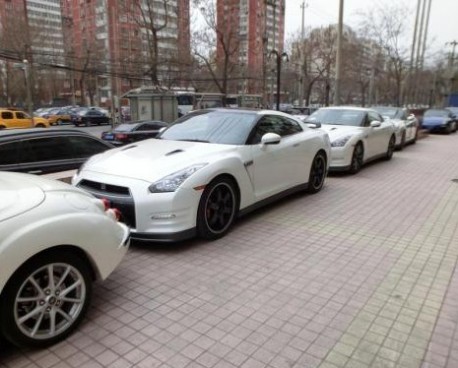 Behind the Himiko a bunch on Nissan GT-R racemachines…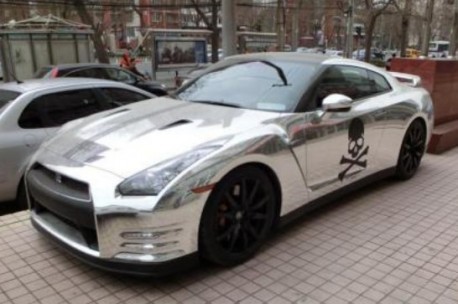 … including this fine chromed example we know very well.