Chery has painted the sleek TX Concept in blue, likely as a surprise for the Guangzhou Auto Show in November. Well, a surprise it ain't no more. The TX Concept debuted in brown on the 2012 Beijing Auto Show and in August 2012 we heard production was confirmed. The latest reports in Chinese automotive news say the TX will be the successor of the long-running well-known Chery Tiggo 3.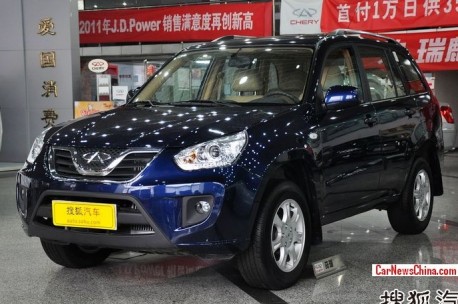 The current Chery Tiggo 3. Price starts at 74.800 and ends at 115.800 yuan. Engines: 1.6, 1.8 and 2.0.
The upcoming Chery Tiggo 5, long seen as the successor of the Tiggo 3, will be positioned higher up the range. The production version of the TX, likely to be called 'Tiggo 3' again, will be priced around 70.000 to 100.000 yuan.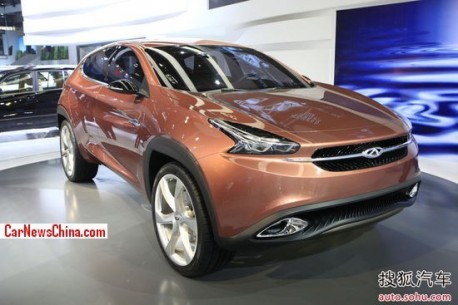 The TX Concept on the Beijing Auto Show.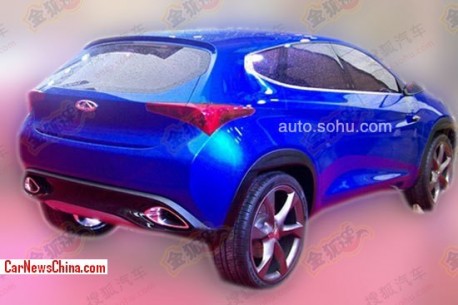 Very sexy lines will make it to production mostly unchanged. A daring move by Chery. sure a very good looking car but buyers in this segment of the market tend to be rather conservative. They want a basic SUV that brings them, and granny, from A to B, without any bullshit. This TX might be a bit too much…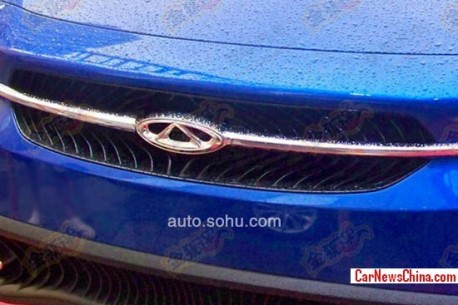 Great design here at the grille with the single bar morphing into the new Chery logo.