We have started a new joint-spot-operation with AutoGespot.com, the largest car-spotting website in the world, focused on super cars and exotics. They will use some of out spots and we will use some of theirs. Today we kick off with the first fruit of the cooporation; a brilliant Pagani Zonda Cinque seen in Beijing.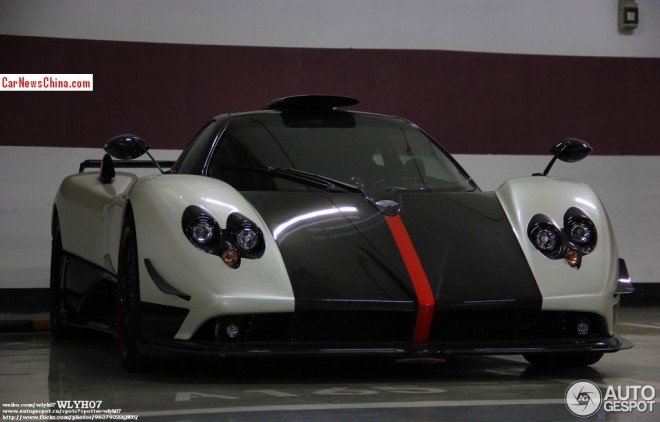 We met this particular car once more in the same garage, at the time accompanied by its identical twin sister. Earlier on the vehicle popped up in the Sanlitun bar district where it was seen by one of our readers. The latest sighting of the sister was in the new shop of FFF Automobile in the Beijing Tuning Street.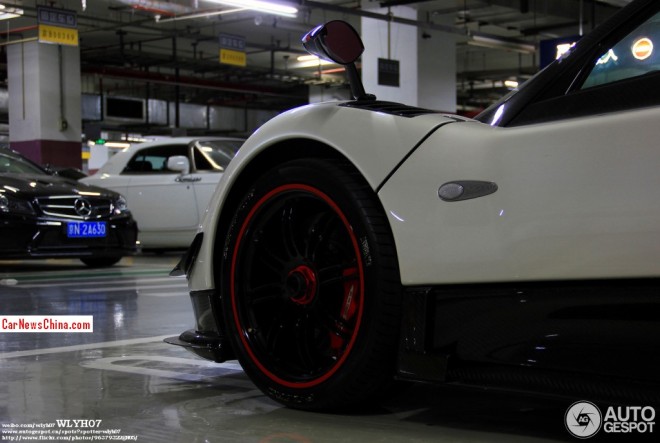 Pagani says they only made five Zonda Cinque's, cinque meaning 5 in Italian, but we bet they secretly made a few more. At least two are in China, and one is in Singapore. The Cinque debuted in late 2009. Power comes from a souped up version of the 7.3 liter AMG V12, in the Cinque good for 678hp and 780nm. Acceleration from 0-100 Km is 3.4 seconds; 0-200 in 9.6 seconds. Top speed is over 350 km/h.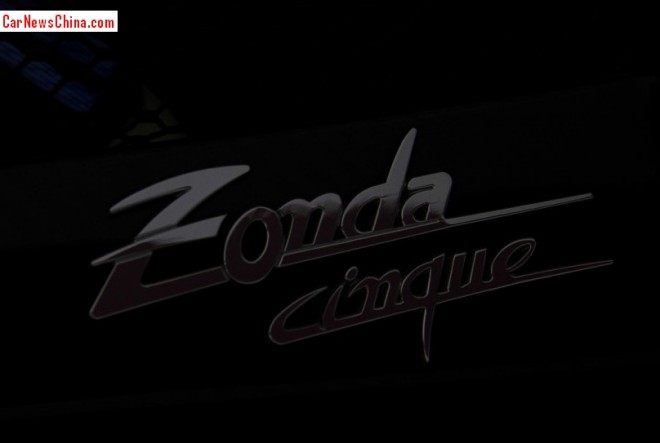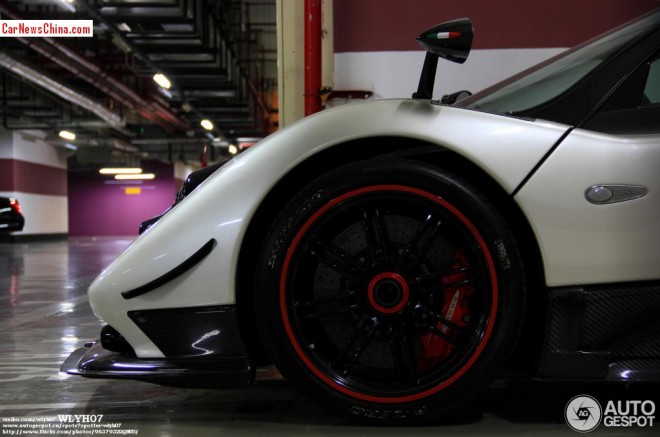 Red tread on tire is only cool on a Pagani.