A very sexy Fiat Coupe, Spotted in China in front of a tire shop in Beijing. The fantastic Fiat was painted in red and further prettified by matching traffic cones and sporty black alloys. The Fiat Coupe was manufactured from 1993 until 2000 by Pininfarina in Italy.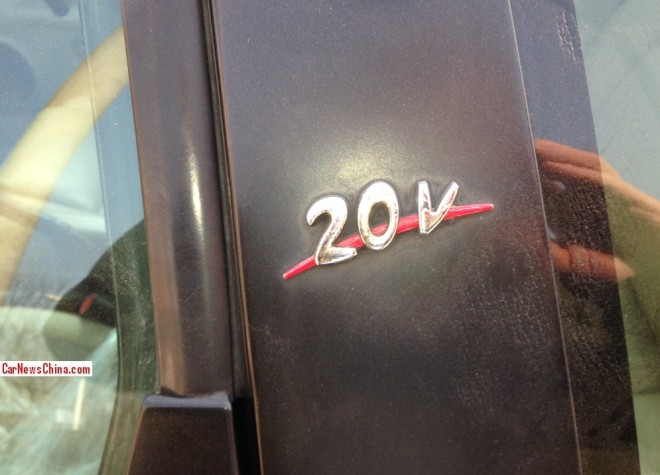 Over the seven years of its life the Fiat Coupe was available with various engines: a 2.0 with 139hp, a 2.0 turbo with 190hp, a 1.8 with 130hp, a 2.0 5-cylinder with 150hp, and a 5-cylinder turbo with 220hp. This red example is powered by the 220hp 20V 5-cylinder.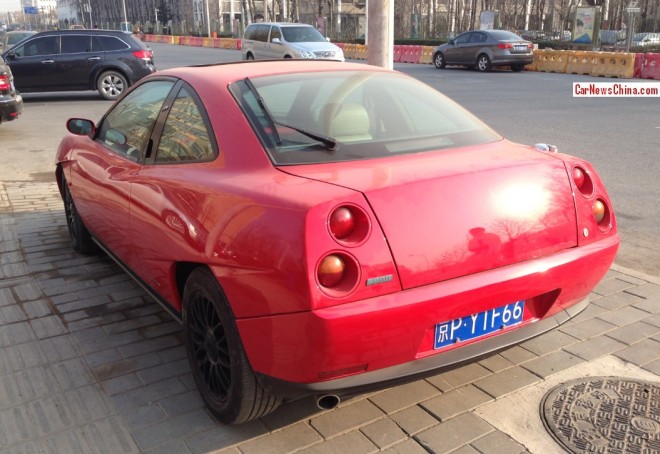 The exterior of the Fiat Coupe was designed by none other than Chris Bangle, who really became famous when he started working for BMW. The interior was designed by Pininfarina. The racy red Coupe in Beijing was in top condition, maintained very well and clearly still used as a daily driver. Note giant rear-screen wiper. The Fiat Coupe was never officially exported to China so meeting one in country is a rare pleasure. This is only the second example we meet after a yellow Coupe, in Beijing as well.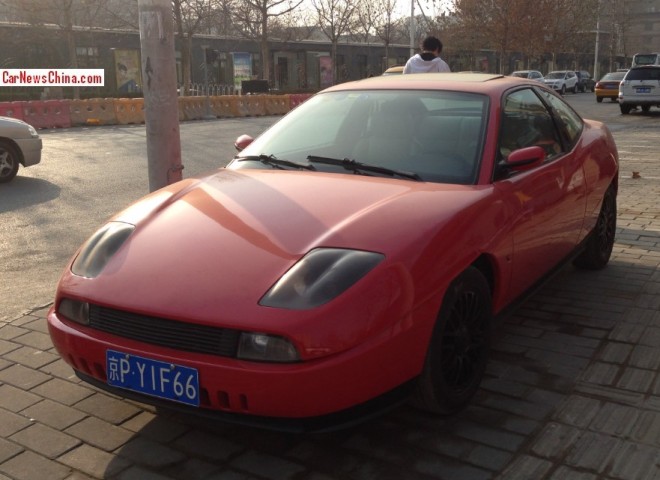 Sadly the Fiat badge is missing from the bonnet. Otherwise perfectly pretty in the late afternoon sun. May she be pretty for ever.
---