A very spacy BMW X5 SUV, Spotted in China near the Solona shopping mall in Beijing. The bobbly Bimmer was wrapped is a eye confusing matte black purple wrap that seemed to change color every second, making me dizzy as a bee. The BMW was further sexed up by an M-style body kit, a black grille, LED-thingies in the bumper, tinted windows, black mirrors, beautiful matte black alloys, and a black roof rack.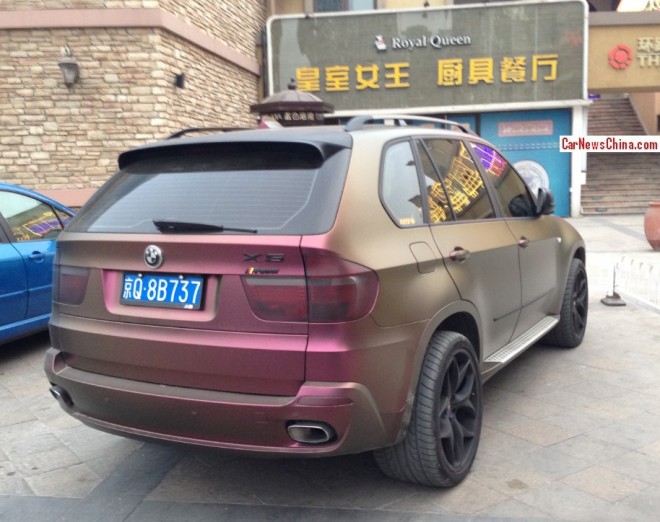 Then it was purple, then it was black, then is was kinda yellow, and on we went… Great work around the windows where the chrome is all blacked out for an even more maddening effect. The only dissonant are the exhaust pipes which look far too tiny and too shiny, should have been big and black!
The BMW X5 is one of the most popular SUV's in China. Price of the current car starts at 901.000 yuan and ends at 1.95 million yuan. Time now, for our famous China BMW X5 Collection™: shiny silver, matte white, matte blue, matte black, Shuanghuan SCEO, silver, crash, the mad X55, and another matte black.
---