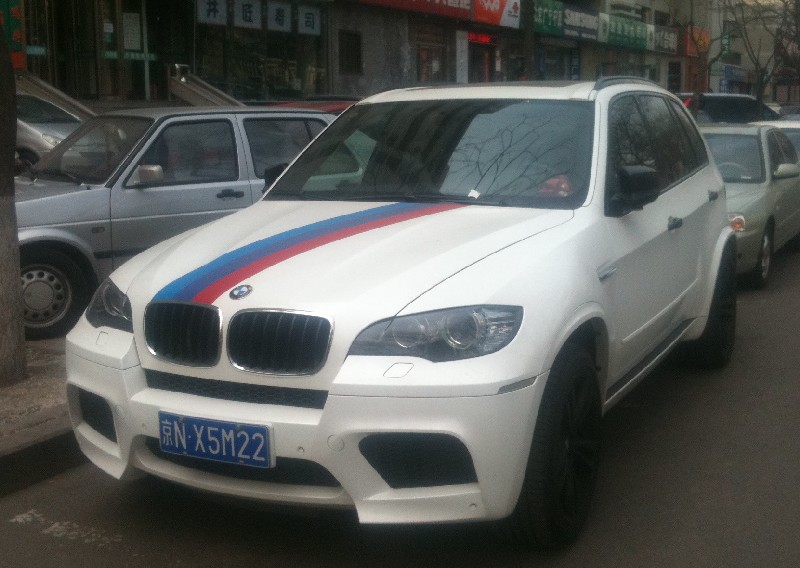 Here we have a very beautiful BMW X5 M in matte white, seen on a busy street not far from my home in Beijing. The fine vehicle was further beamed up by racing stripes in BMW colors, a black grille, black mirrors, black window frames, black door handles, a black roof rack and black alloys.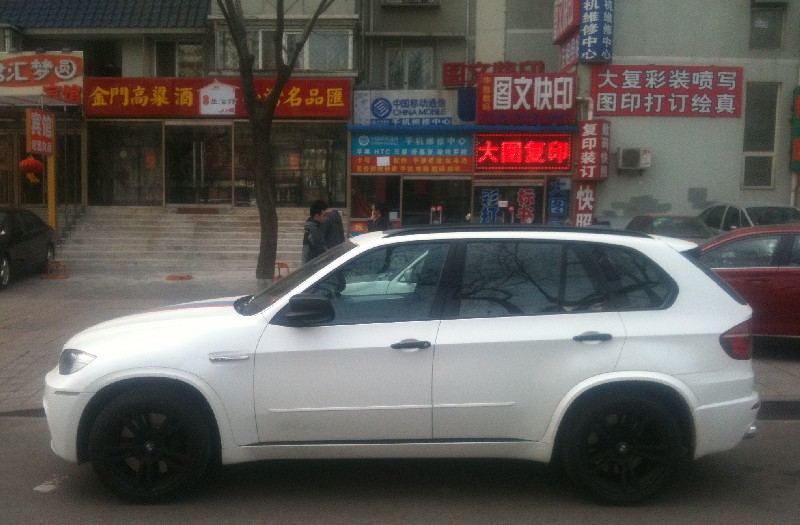 The matte white wrap neatly covered the bumpers and rather small wing at the back. That wing should be bigger! Black alloys look fantastic but I can't help but wonder how BBS-gold would do here. The BMW X5M is imported into China and very expensive, it costs 1.77 million yuan or XX USD. Power however is very good too. The 4.4 liter twinturbo V8 poops out a mad 555hp and 679nm. The X5 M is not that popular in China, not because of its high price, but because BMW X6 M, which is considered more cool.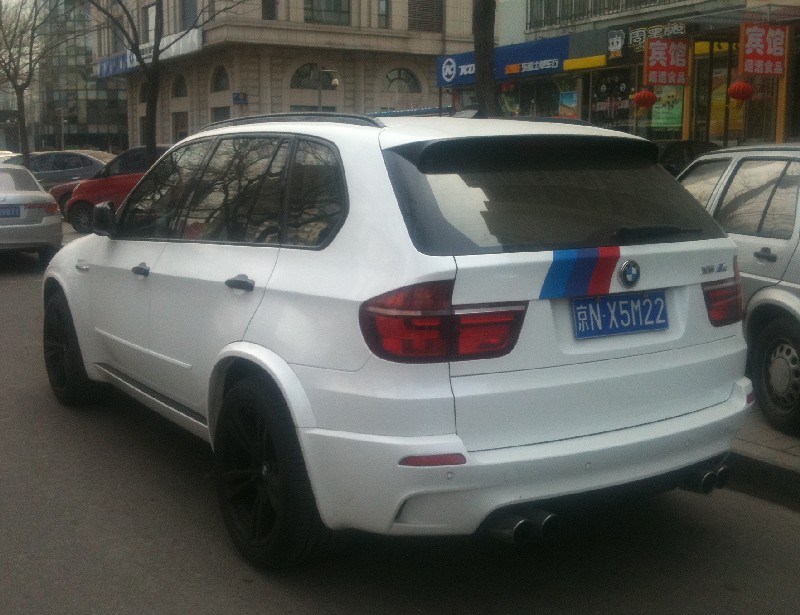 Check license plate.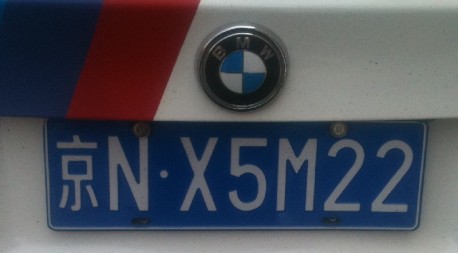 Yeah!