China's hottest car models Gan Lulu (L) and Gan Maomao visited the Guilin International Auto Show in the great city of Guilin in Guangxi Province. It doesn't happen very often that such beautiful babes come all the way to the southwestern wilderness, so journalists and visitors got very excited.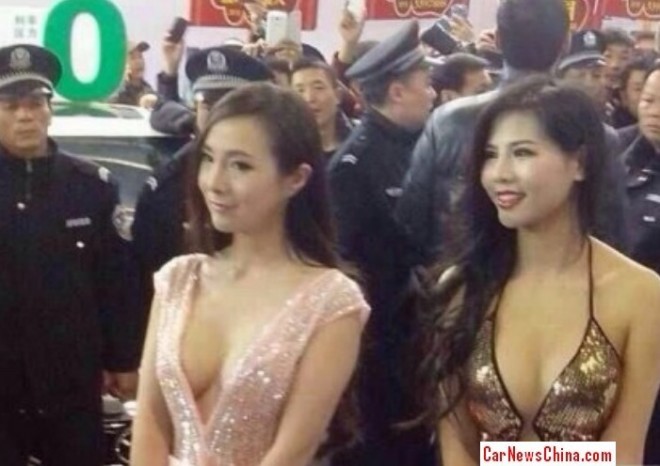 Gan Lulu (L) is well-known and rather notorious for appearing near-naked on auto shows in China. Earlier on we met her on the Weifang Auto Show in Shandong, on the 2012 Beijing Auto Show, and on the Nanning Auto Show in Guizhou Province. Gan Maomao is new in the business, looking very exotic and all. Despite their similar names Gan Lulu (not to be confused with her arch-enemy Shi Lulu) and Gan Maomao are not related, although they are both managed by Gan Lulu's mother.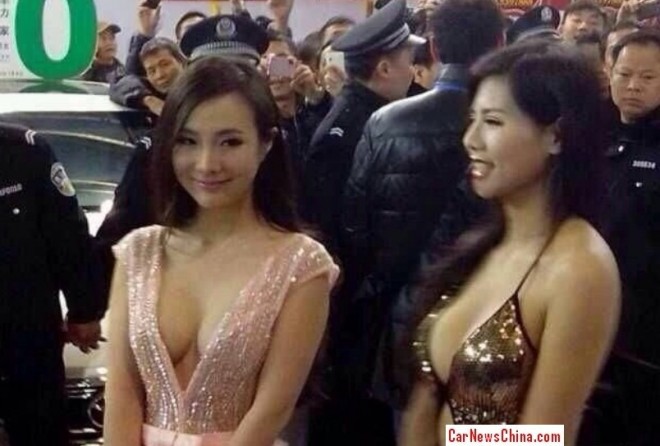 Police and body guards make sure nobody can take a decent photo.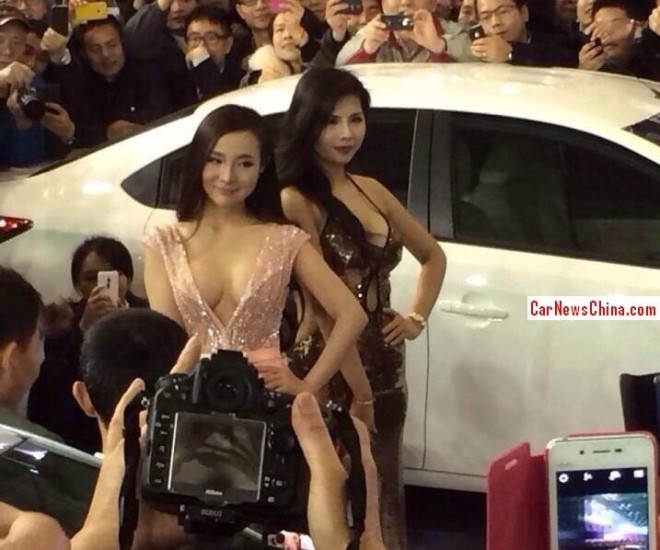 The car is a Fiat Viaggio.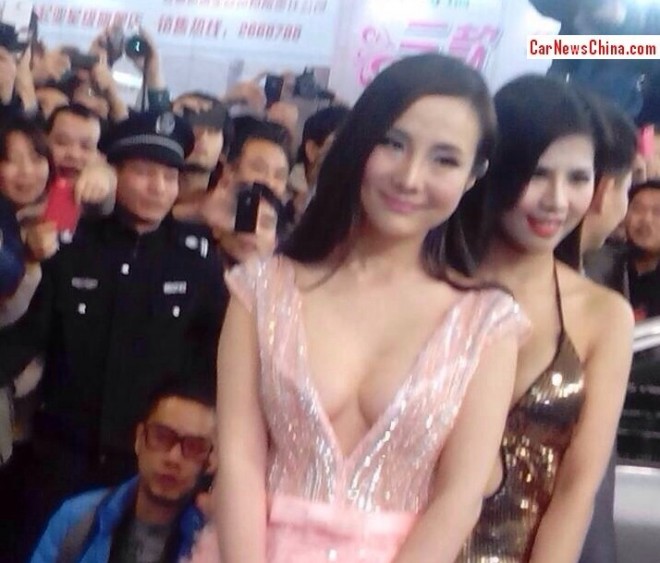 Keep smiling. Lulu seems a bit sad and bored. She doesn't even open her mouth. Maomao is very fresh.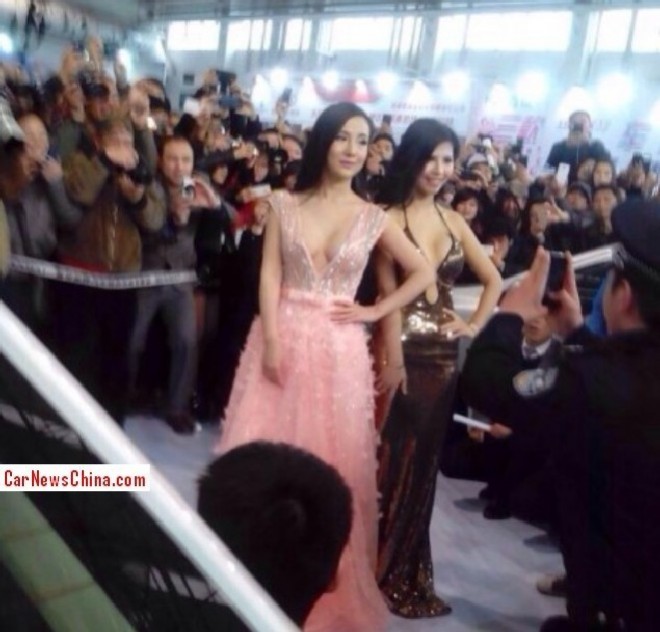 One policeman can't resist.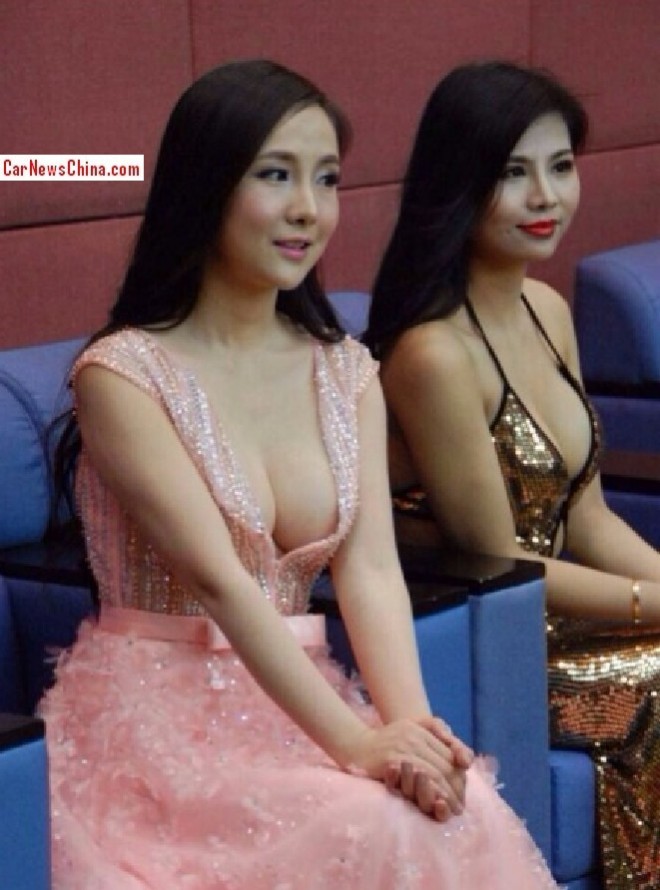 Giving the assets a well-deserved rest.