Introducing Ms. Shi Lulu, a hot Chinese car babe seen here at the very local '2012 Hainan International Auto Show' on sunny Hainan Island, which was held last week. Shi Lulu should not be confused with that other bomb from China, Ms. Gan Lulu, who heated up Beijing in April.
Both babes have dedicated fans that virtually kill each other online, fans of Gan accusing Shi of stealing the 'Lulu' name. She likely did, Gan was earlier and the first names are funny too: Shi means 'wet', while Gan means 'dry'. Chinese: 湿露露 and 干露露. Well, you choose…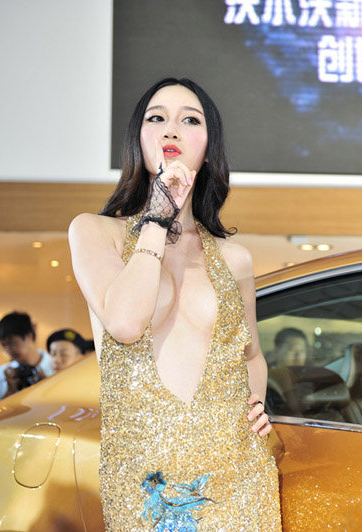 This kinda local auto shows are indeed very 'local'. Auto makers are mostly represented by their provincial-level or even city-level sales organizations, who can do pretty much what they want. Even if the center comes with 'guide lines' of some sort the lower levels usually completely ignore that.
In this case it seems unlikely Volvo's headquarter in Shanghai knew anything about Shi Lulu, as Volvo likes to do business with male American basketball players. What is marketing? If I was a 25 year old male car buyer looking for a turbocharged sporty sedan, what would I like? A smoking babe or a sweaty guy called Jeremy?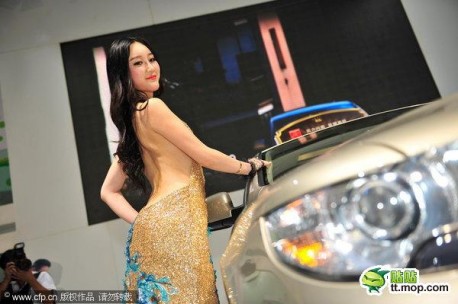 Size: 88/61/90. Age: 22. Height: 174cm. She lives in the great city of Shenzhen in Guangdong Province. Started 'modelling' when she was 17, and also 'performed' in a few television shows. Real name: Wu Xi'er, and that indeed doesn't sound as hot as Shi Lulu.