And a new brand was born. This is the Kawei Auto K1 pickup truck, it will debut on Sunday on the Beijing Auto Show. Kawei Auto is a brand of a company called Jiangsu Kawei Automotive Industry Group, based in the great city of Danyang in Jiangsu Province.
The K1 looks vaguely similar to the last generation Ford F-150, and remembers us of the curious case of the infamous JAC 4r3.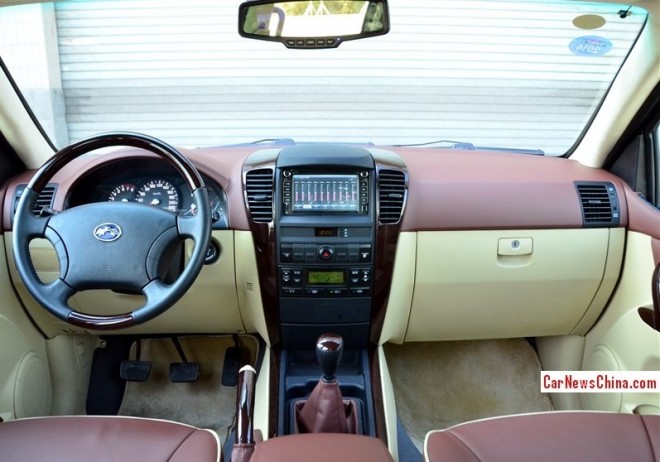 The company was founded in 1992 and started out making mini buses, special vehicles, and parts. Two years back they decided to go into cars and the Kawei Auto K1 is the first vehicle that will hit the Chinese market. The K1 will be available with two engines:  a 3.2 liter six-cylinder diesel with 107hp and a 2.4 liter four-cylinder gasoline with 143hp.Transmission is a 5-speed manual. Drive-train is RWD.
The gasoline engine is the famous Mitsubishi-derived '4G69S4N' that powers zillions of pickup trucks and SUV's from all sorts of small Chinese automakers.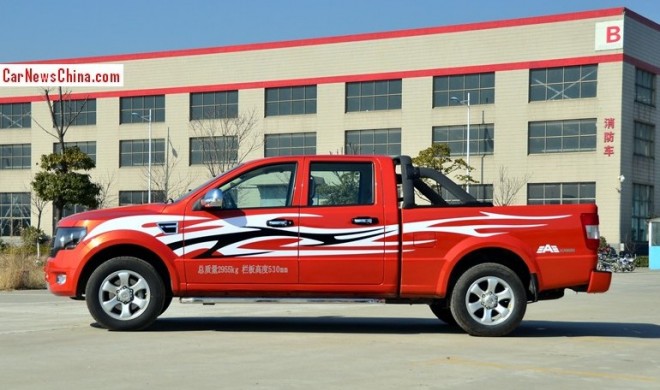 Size: 1805×1590×1530, wheelbase is 3500.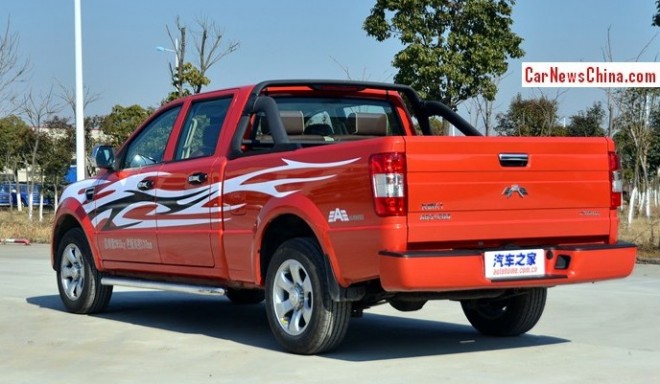 The Kawei K1 will hit the market in the second half of this year. Initially only in Jiangsu but the company hopes to open dealers in other provinces starting next year.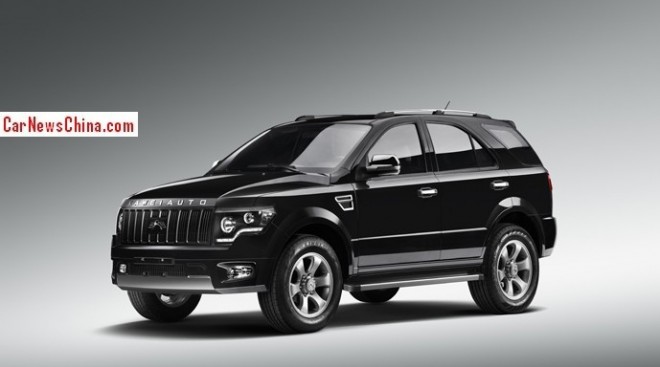 Kawei Auto has an exceptional good website with all information available in English, a rarity for a Chinese automaker. There we found their first SUV, called the Kawei W1 and looking rather speedy in black. Power comes from the 2.4 or a 2.0 gasoline engine. There are no live pics of the W1 yet so we bet it won't be in Beijing.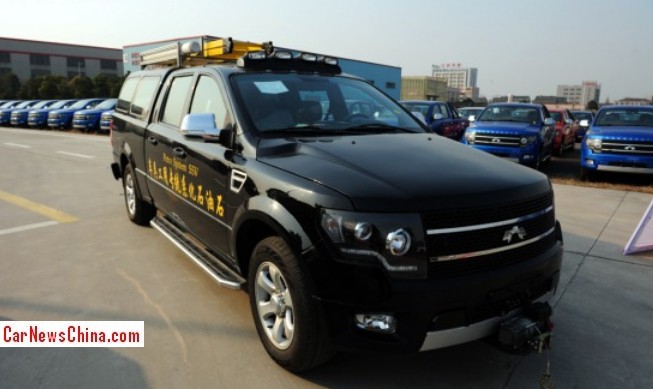 A souped up K1 at the factory with row after row of brand new pickup trucks in the background.