The new JAC 43R pickup truck loox more than a little bit like the good old American Ford F150. JAC doesn't care, they just want to have a big 'n cheap pickup truck that will be sold on the Chinese car market and likely in Africa and South America as well. The 43R will likely debut at the Beijing Auto Show in April.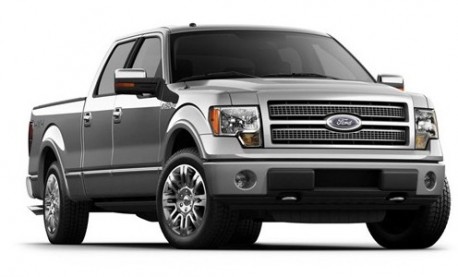 Ford F150, not officially on sale in China but some come over the ocean, sold by US dealers to Chinese dealers to eager buyers. Ford again, misses a market.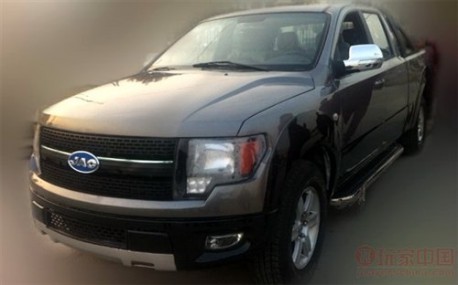 JAC, Jianghuai Auto Corporation, is a relatively small player in China. They make a range of underwhelming passenger cars, SUV's based on old Hyundai's and pickup trucks.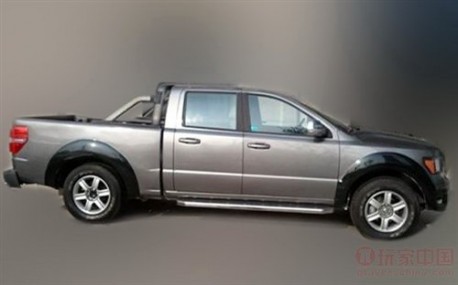 The pickup trucks are cheap and therefore sell very well. JAC is doing fine export-wise with large operations in Africa, South America and (far) eastern Europe.The 4R3 will soon join the party. Power comes from a 'HFC4DA1-2B1' 2.8 liter four-cylinder diesel engine that poops out 108hp and 240nm.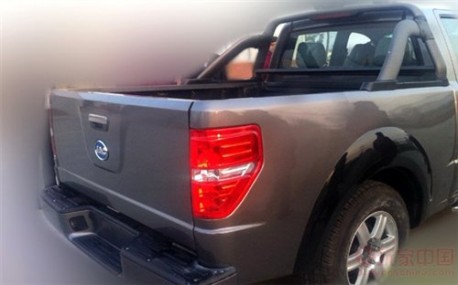 Update: new pictures here, and a JAC Chevrolet-clone here.
Via: PlayersChina, Autohome.