The pickup truck is no longer the domain of dieselin' farmers; Kawei Auto just launched the EV7, the first electric full-size pickup truck in the world. Kawei Auto became famous in 2014 when they cloned the Ford F-150, they are still making that truck, and the EV7 is based on it.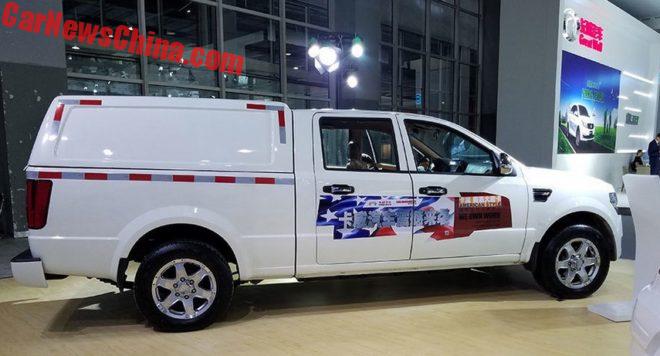 The EV7 debuted on the 2017 Guangzhou Auto Show. It will be launched on the Chinese car market in early 2018. The EV7 sports a double-cab chassis with a short bed. The 3M reflective stickers are obligatory for pickup trucks in China, for any pickup truck of any kind and sort, even when they stand still on auto shows. The wild stickers on the door are Kawei's. What do they say?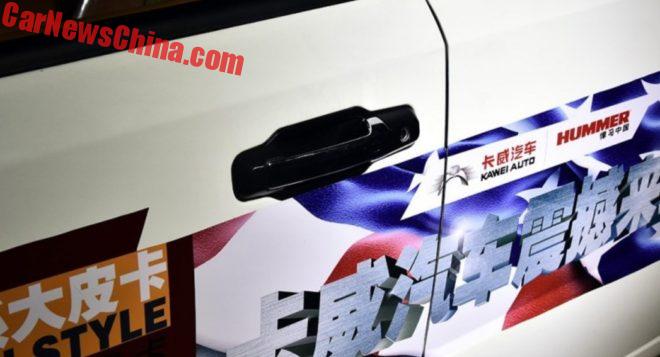 On the left it says American Style. On the right there is an American flag and a Hummer badge. The characters below write, translated, Hummer China. Kawei seems confused. They didn't ripoff Hummer, they ripped off Ford.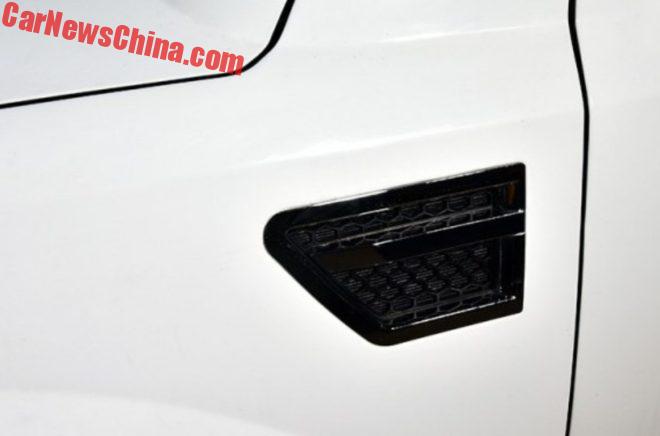 See..?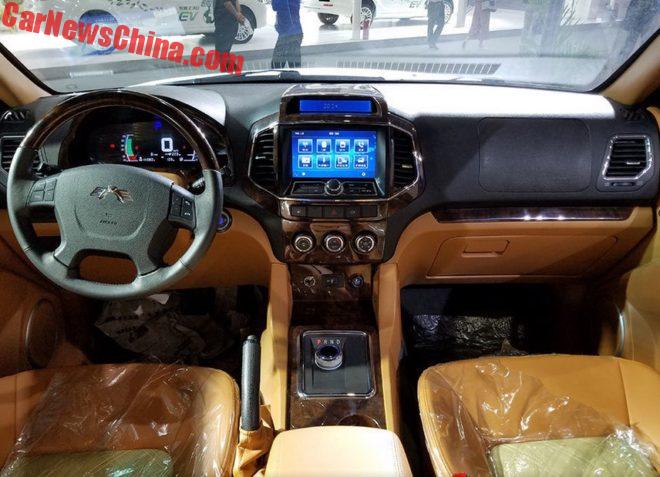 The interior is a lovely mix between crappy and techy. The plastic wood in very early 00's, in those days all Chinese cars had the stuff, and the steering wheel looks like it was made in 1985. The seats are faux-leather orange, and the dash itself is made out of cheap black and beige plastics. But there is tech too: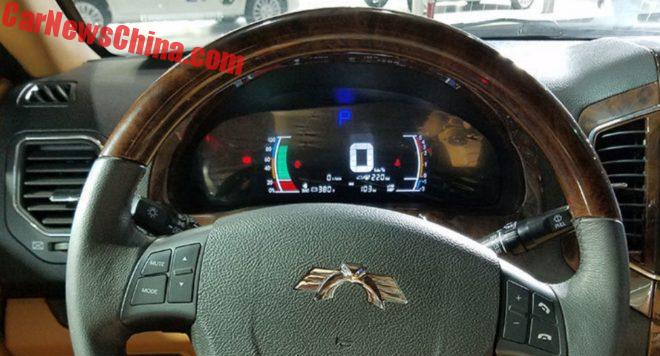 A real digital instrument panel! Battery indicator on the left, speedometer in the middle. Wooden rim on the steering wheel very classy.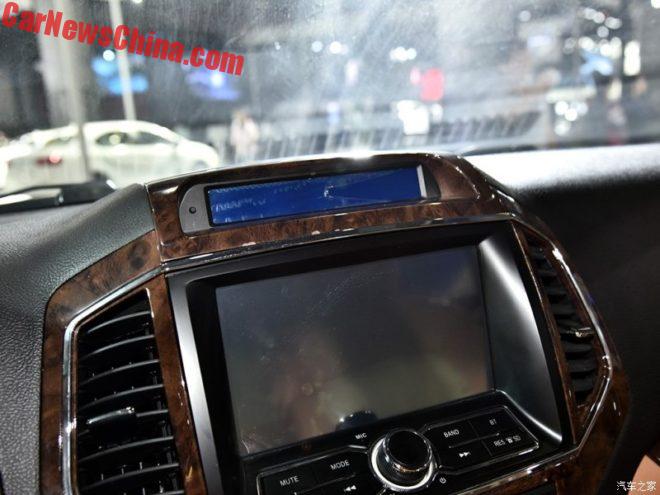 There is a small display atop the big screen. The screen does not touch, functions are controlled with the knob.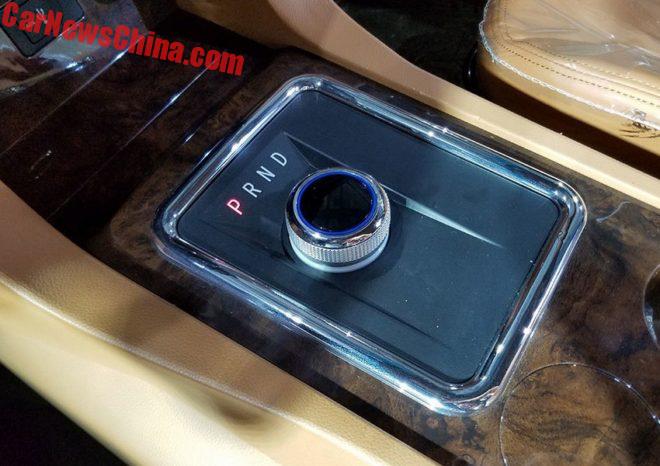 The drive selector on a black panel in a sea of wood.
The Kawei EV7 is powered by an electric motor with 140 hp and 210 Nm. Range is a very decent 350 kilometers and top speed is 100 km/h. Size: 5560/1850/1940, and wheelbase is 3500. The EV7 can carry a max load of 750 kilo's. Price including subsidies will start at 173.800 yuan or $26.200.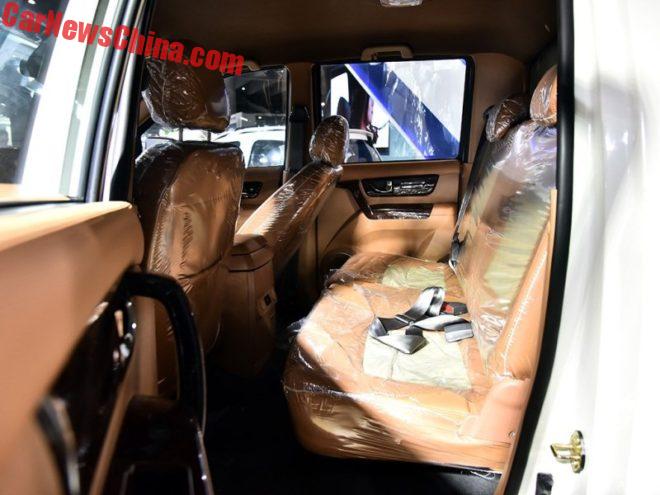 Three seats in the back.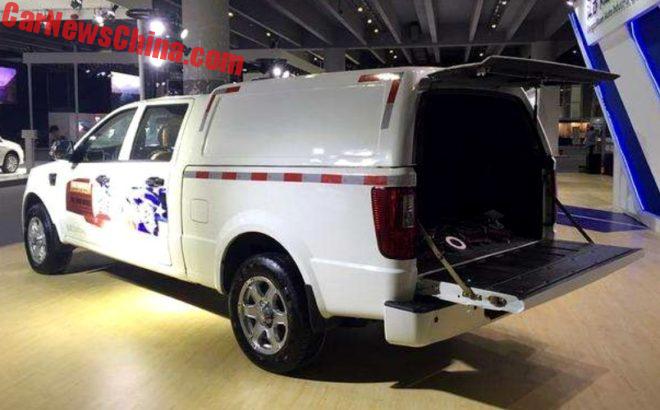 Load them barrels of beer!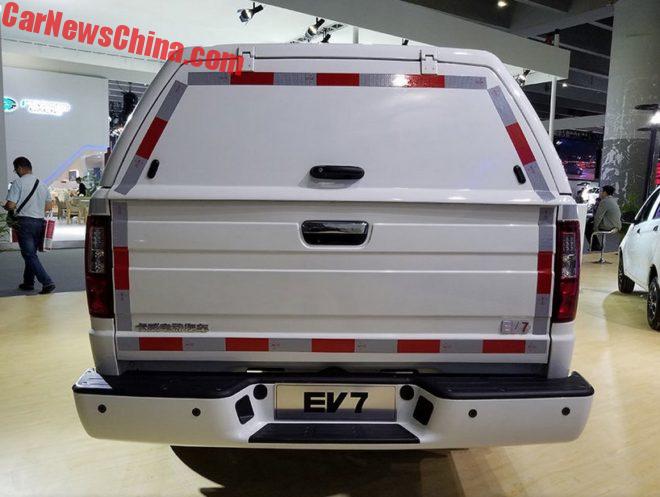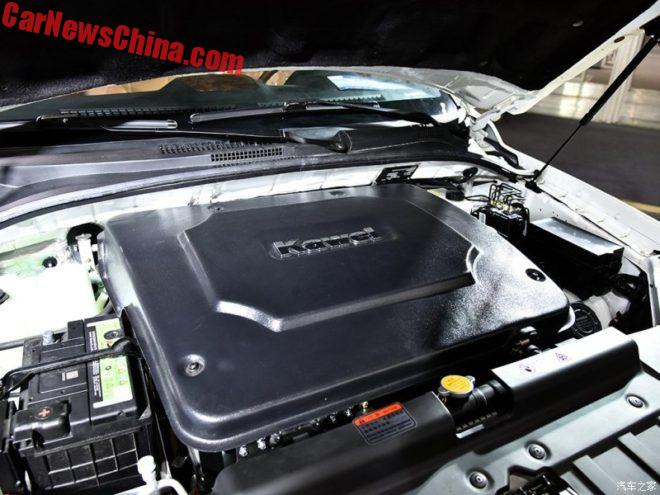 The electric motor is hiding somewhere below this tasty black cover.
Pickup trucks are going to be so clean…